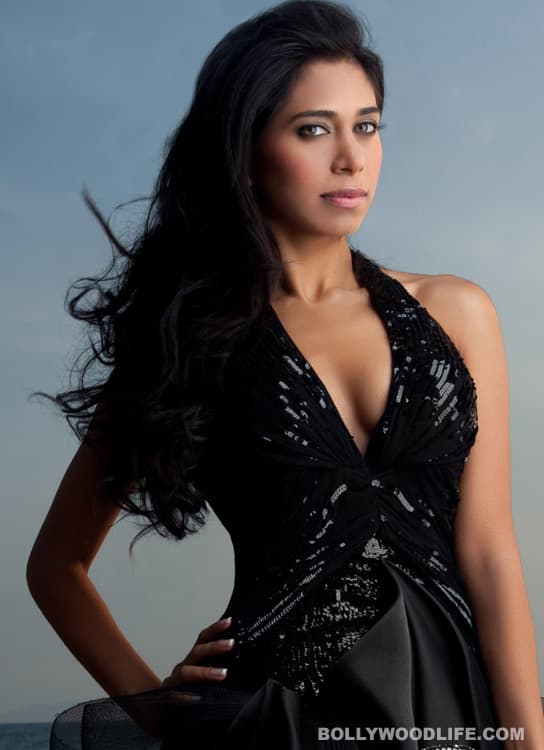 Fagun Thakrar is a name that came out of nowhere at the Cannes film festival and managed to earn titles like 'Shekhar Kapur's muse' and 'the girl who got more attention than Mallika Sherawat'.
After a quick background check we discovered that the lady has an interesting line of work on her filmi resume. Her recent project was an American movie, Bhopal: A Prayer For Rain, opposite Kal Penn and Martin Sheen. Denying rumours of an affair with Kapur, Fagun clears the murky air by stating that leading the group on the red carpet for the director's Bollywood: The Greatest Love Story Ever Told just happened by chance and not because there was something brewing between the two. The actor-cum-designer tells her side of the story…
What was your reaction when you were asked to lead at the premiere of Shekhar's documentary, considering you met him just four hours before that? How did it all happen?
I am an admirer of Shekhar's work ever since I saw Mr India. We re-connected in Cannes as he was busy preparing for his red carpet premiere. Shekhar looked straight in my eyes and asked, 'You are perfect to open my premiere on the red carpet… Will you perform?' First I thought he was kidding, but he was not. No one has ever done this on the red carpet at the Cannes film festival. It was an honour to be chosen out of all the young actresses available in Bollywood to lead the entourage. Not to forget, he also advised me on what I should be wearing. He wanted me to be in a choli and lehenga worn in a classy and contemporary manner. You should have been there to witness how I cut the blouse of an English dress and created the choli!
You say that you got more eyeballs than Mallika Sherawat at Cannes…
Mallika is a beautiful actress; you don't have to look twice to know that!  I didn't claim that, people were coming over and telling me that and it was very flattering, because I admire her – how she came from nowhere to where she is right now.
Considering you have a penchant for clothes, tell us whose dressing sense from the Indian film industry impressed you the most at Cannes?
No points for guessing, it's Aishwarya all the way! I really love her style. She's always so elegant and sophisticated.  It's the way she carries herself. One cannot be an international name and an inspiration for so many women for nothing, right? Ash is a diva.
What's your viewpoint on the 'publicity game' actors play these days?
Being an actor is a very entrepreneurial career, and even the best of businesses need marketing.
Where do you aim to be few years down the line?
I can just hope to still be doing exactly what I am doing: making great films with great people.  It really is such a privilege to work with such creative people and produce such beautiful works of art. Over the next couple of years, though, I hope to broaden the acting range.
Whom would you really like to work with in Bollywood?
It would be the greatest privilege to get to work with Hrithik Roshan. Needless to say why!