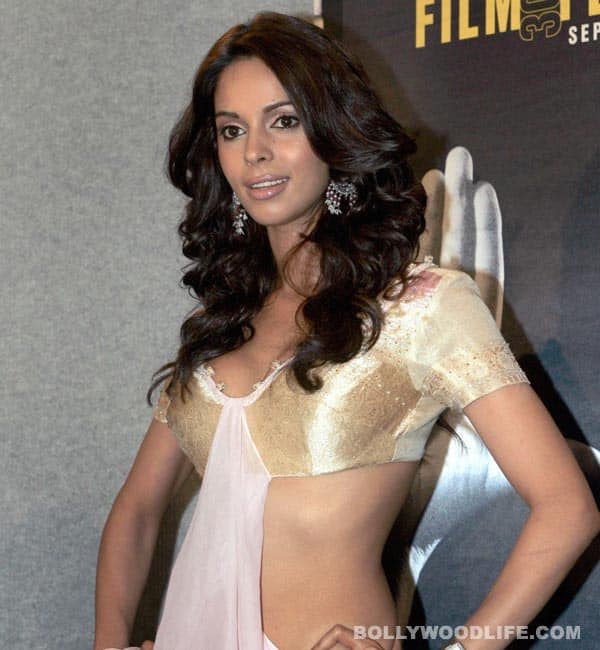 Yogen Shah
The Murder star reacts to the controversy of a non bailable warrant issued against her for performing obscene dance
Mallika Sherawat is known for 'revealing' things with incredible clarity. Just when we thought that the controversy surrounding the babe was ballooning to significant proportions, the sexy siren burst the bubble in one swift stroke. Mallika now maintains that the entire episode of she being dragged into the court for performing to the tune of Bollywood numbers obscenely is a nothing but a mere figment of somebody's hyperactive imagination. "Now there's a rumor of a non bailable warrant against me, sorry to disappoint my haters but that's what it is, JUST A RUMOUR

, " tweeted Mallika.
It was reported that a certain Narendra Tiwari, Former President and Member of Baroda Bar Association, had filed a complaint at a local district court in Vadodara after he found a performance by Mallika 'obscene'. This was way back in 2006. Although Mallika had performed in Mumbai and not Vadordara, Tiwari saw it on television and sought a non-bailable warrant against Mallika as well as the hotel where she performed.
But now the babe has rubbished the reports and clarified the air. We wonder where the seeds of this colourful controversy germinate from in the first place or if it is Miss Sherawat's well choreographed move to stay in the news?