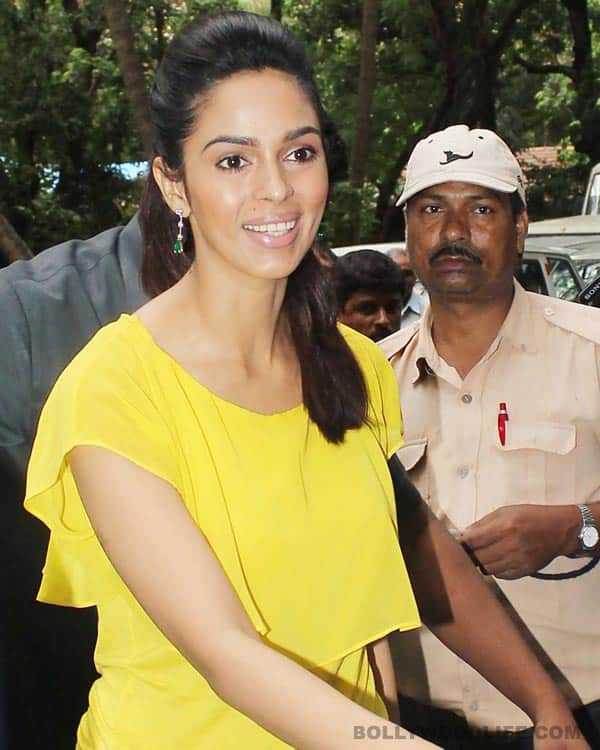 You heard right. The Hariyanvi babe now wants to sweat it out on the race track!
It's raining sprinters in Bollywood. And we are so not joking this time. After the news about Farhan Akhtar playing the role of Milkha Singh in Bhaag Milkha Bhaag, now we are told that Mallika Sherawat is all set to do a sprint in Sonu Sood's home production Lucky Unlucky! Ahem ahem.
Sherawat will play a Hariyanvi athlete in the movie. Hmmmm, while playing the role of a Jat might come naturally to Mallika, we're curious to know more about the 'athlete' part of it. It would be so different from the kind of seductive roles she has essayed so far, no? But what's even more interesting is that Farhan, who is also training to be an onscreen-sprinter, suggested a trainer for Mallika to get her in the perfect shape of an athlete, we are told.
So what made Mallika say yes to such an unglamorous role? Guess it was her love for field sports! Yup, the babe with an awesome figure loves to sweat it out in the open. And even though the movie – Lucky Unlucky – is male oriented, Mallika plays the role of a lucky charm for the 'unlucky' Sonu Sood.
But will this jodi be lucky enough on the box office? What do you think, readers – would you like to see Mallika in the role of a sprinter?