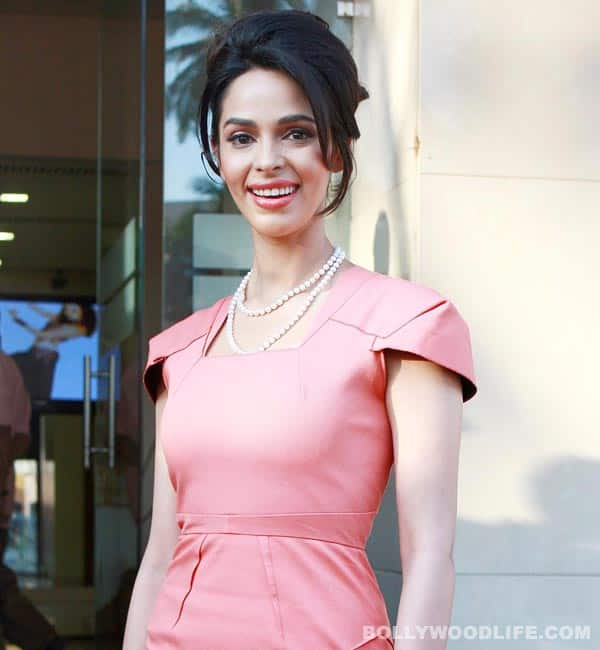 The Hisss actor surprised the cast and crew of her next movie with her burqa-clad avatar
We know the real reason why Mallika Sherawat arrived at Indore airport in a burqa. Remember we told you yesterday about our B-town queen who has been facing death threats for her role as Bhanwari Devi in Dirty Politics? We also asked you whether the Haryanvi actor would succumb to pressure and not do the film.
And here's what happened! Mallika proved to be a pakki Haryanvi and reported to the movie's Indore location, ignoring all the dhamkees and warnings not to do the lead role of Bhanwari Devi in Dirty Politics, a movie based on the real life murder of the 36-year-old nurse.
Apart from Mallika, the rest of the cast and crew of Dirty Politics – Om Puri, Ashutosh Rana, Anupam Kher and Rajpal Yadav – arrived in the city to deal with a week-long shooting schedule. This isn't the first time that Madame Sherawat has been spotted at an airport wearing a burqa. Three years ago she attended a private function and dodged the media and her fans waiting at Mumbai airport with a similar outfit. But this time, considering the death threats she has received, Ms M decided to keep it as safe as possible. Mallika aur Mallika ke nakhre….ooff!