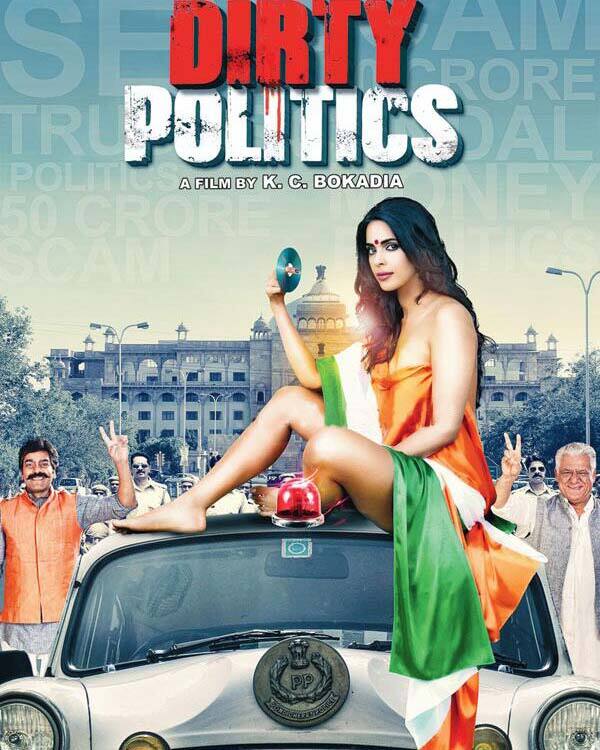 Producer KC Bokadia said the earlier poster was never meant for public domain
Those who have taken offence to Mallika Sherawat draped in the tricolour for a poster, can breathe easy. The image is being revised, with one of the three colours being wiped out.
Mallika and controversies go hand-in-hand. One theory doing the rounds about the current controversy while promoting Dirty Politics is that she masterminded the scheme to get attention without consulting the film's producer-director KC Bokadia.
He, however, stoutly defends his heroine. "The campaign was planned. Nowadays, women wear the tri-colour in various forms. You see them everywhere on the streets. Just because it's Mallika Sherawat, there is hue and cry."
The new development on this front is that the one of the colours from the tricolour is being removed. Informs Bokadia, "We shot two versions of the first look with Mallika in a tri-colour and bi-colour costume.We will have only two colours in the costume she wears for the first poster that comes out." He insists Mallika's tri-colour look was 'leaked'. "We never intended to put it in the public domain," asserts Bokadia.
Yeah, sure.
Source: DNA