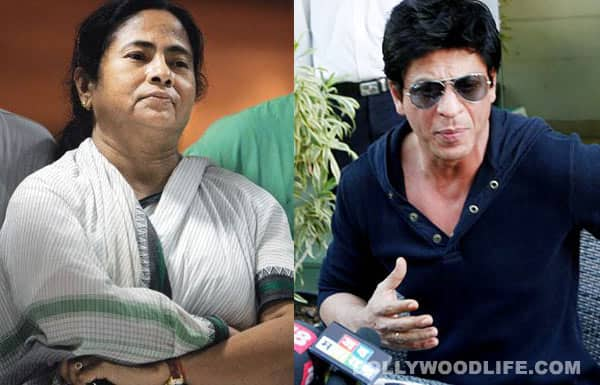 And that's when we learned that B-towners aren't the only ones supporting the King Khan this time around
In February 2012, Shahrukh Khan was appointed as the brand ambassador of West Bengal. And while SRK considers the state to be his second home, he also holds a special place in the heart of the chief minister of WB, Mamata Banerjee. And that's 'coz he is Banerjee's favourite B-town star.
So when Mamtaji heard about the Baadshah of Bollywood being banned from the Wankhede stadium for five years, she wasn't happy. And as the CM of a state she appealed to the Mumbai Cricket Association to reconsider the ban on her pet star.
But according to reports the MCA authorities are adamant. "If rules are violated, action will be taken. It does not depend who the individual is. It's a message to everyone whosoever he or she may be that stern action will be taken if there is any misbehaviour," MCA President, Vilasrao Deshmukh said.
And while it might sadden Mamata Banerjee a li'l, SRK isn't really worried. "It won't change my life if I am not allowed into the stadium," he said.