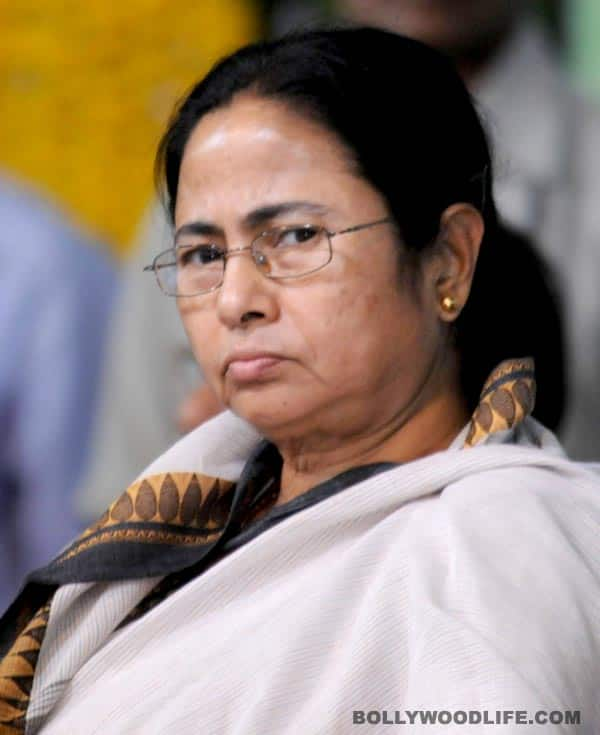 Cineswami has a new passion – the lovely Mamata-di of Poschim Bongo, and he says there should be a film on the politician
You might be wondering, gentle reader, as to why the spectre of politics is disgracing these pages meant to carry graceful accounts of the altogether more noble, if not clean, entertainment industry. Not to worry, Cineswami will provide a connection, however specious it may be. Straight off the bat, if the likes of Amitabh Bachchan, Vinod Khanna, Dharmendra, Govinda and Jaya Prada can have political links, certainly Cineswami can. That's not even looking at highly politicised Tamil Nadu, where every single chief minister since 1967 has either been an actor, actress or screenwriter. And Andhra Pradesh was ruled by the late, great NTR. But, we digress. We must return to the object of Cineswami's passion, the lovely Mamata-di. The graceful lady swept away more than three decades of communist rule in West Bengal and proved the power of democracy by winning with a brute majority.
Quite brutally, one of her first acts was to change the state's name to that of a western musical instrument (Poschim Bongo). Quite cinematic, that. And now she is bent on proving the old adage that absolute power corrupts absolutely. The arrest of a hapless professor for satirising her in cartoon form is well known. What is not well known is that her hapless electorate, that is the poor saps who voted for her, hoping for change, immediately put up the selfsame cartoons on social networking sites and the usual butter ad followed. Now, the peerless lady has the state CID working overtime to flush out these 'elements'. And, cinema alert here, you may remember Aniruddha Bhattacharjee, recent winner of the National Award for Best cinema Book for R.D. Burman: The Man, The Music. He has put up this status update: "The CID in West Bengal is busy occupied in searching for Mamata cartoons on FB. Very strenuous work, I must say. Lesser important jobs like searching for murderers, rapists, swindlers, political goons, ISI agents, paedophiles, cry baby killers, drug traffickers, illegal liquor merchants, etc, etc can take a backseat."
Clearly, the bhadralok blood is boiling (to be read in appropriate accent, offence intended). Now, Mamata-di is suggesting how her cadre watches television. She has urged the great unwashed not to watch certain news channels that because of their constant carping on her Tughlaqian ways, she believes are in the pay of the dreaded commies. Her solution is akin to make love not war. In Mamata-land, that translates to watch Bollywood song and dance channels, not news. Perhaps she's right. What do we get from the news after all? Anchors shouting? Missiles firing? Pakistan posturing? Corruption booming? On a music channel, at least we can learn how to gyrate our torso a la Katrina Kaif in Chikni Chameli; or the art of smirking as opposed to acting as imparted by Shahrukh Khan in Don 2.
There is definitely a Bollywood movie waiting to be made on the life and hopefully brief political career of Mamata-di. The role cries out for a Seema Biswas and she's prepared well, having recently played the lead in transgender movie Queens! Destiny of Dance. And perhaps her delightful spokesperson Derek O'Brien(less) could play an important character in the biopic, like a chair or something, where he can exhibit his full range of histrionics.