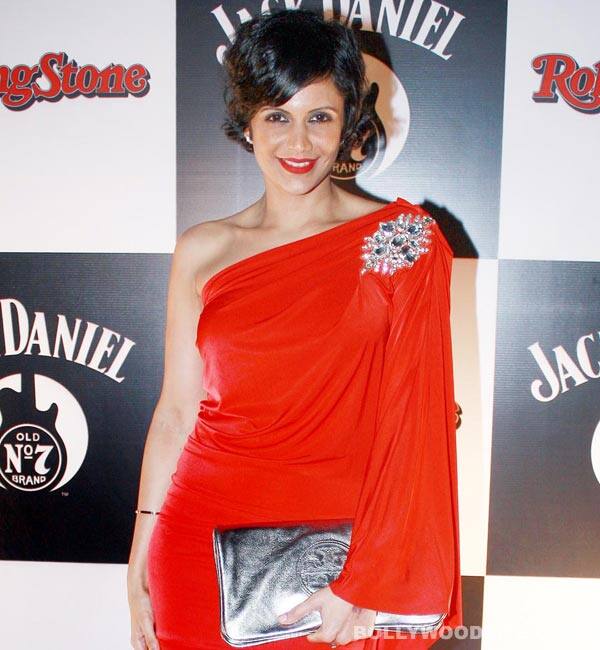 The Kyunki Saas Bhi Kabhi Bahu Thi actor says it won't be a daily soap and she won't be playing a mother
TV viewers loved her as Shanti, and they loved to hate her as the Mandira of Kyunki Saas Bhi Kabhi Bahu Thi. After staying away from fiction shows for nine years, actor Mandira Bedi is set to make a comeback. At 41, she is glad she won't be playing a mother on screen.
"I'm coming back to fiction shortly, after nine years," Mandira told IANS over the phone from Mumbai. The actor, who ruled the small screen with her popular fiction show Shanti in the 1990s, is confident that her new show will be a "game-changer". Without divulging any details about her comeback vehicle, she said it is the project that lured her back.
"I can't say anything about it because I haven't signed the contract yet. All I can tell you is that it is going to be a game-changer on Indian television. It had to be something special for me to come back because all these years, I have been away from fiction and, yes, this is not even a daily soap," she added.
The multi-faceted actor, who has worked in plays, TV soaps, films and live shows, and has featured in two IPL telecasts too, is also kicked about turning anchor for music reality show Indian Idol Junior. But she is overjoyed about returning to the fiction space.
Mandira went to reveal a little bit more about the show. "All my contemporaries are playing moms on screen, I am not playing a mother in this one. I have been able to dodge that bullet so far. I've been in this business for 19 years, and so if I've managed to dodge the bullet for that long, I hope to do that for some time more," she said in an excited tone.
Mother of a son who is yet to turn two, Mandira admits there were reasons why she was away from the fiction space all this while. "Shanti was a very aspirational character. Then in between, Indian television went through this phase when soaps got into regressive kind of characters. The sole motive of the protagonists would be to keep peace between family members and the greatsest obstacle would be to overcome a tough mother-in-law," said Mandira, who is married to filmmaker Raj Kaushal.
"I have been a part of a show like that as well, playing a negative character in Kyunki… But that's the last of fiction I did. So all this while there is nothing that appealed to me," she said.
Nevertheless, she pointed out a show like Jassi Jaissi Koi Nahin, which she felt was "positive" and "out-of-the-box". By then, she got caught up doing anchoring.
"After I started hosting cricket shows, people just got so caught up with me being an anchor that they didn't look at me in any other way. And honestly, I didn't see myself giving 25 days a month to a daily soap.
"I hosted big TV shows after every little while, and I kept myself busy hosting corporate shows. I kept the actor in me alive through theatre. I didn't see myself getting into the daily soap business," she said.
Meanwhile, she is enjoying motherhood, watching the ongoing Indian Premier League (IPL) and every bit of being in her 40s! "Why not," she asked.