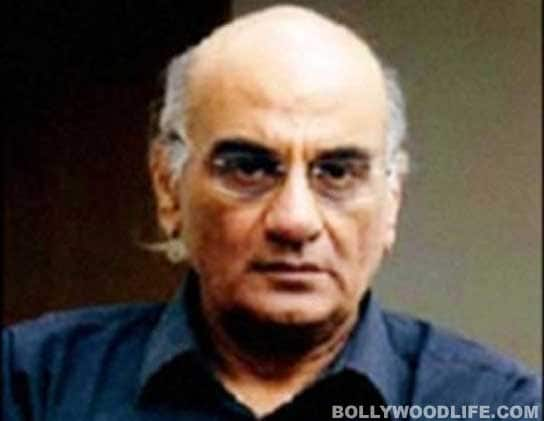 It is with profound sadness that Cineswami notes the passing of Rabindranath aka 'Mani' Kaul, a true auteur of Indian cinema. Bollywood fans may not have heard of him at all, save the tenuous connection with Shahrukh Khan
In 1991, Kaul made a television mini-series Ahmak (Idiot) based on Fyodor Dostoevsky's masterwork and Khan had a key role in it. This was, of course, long before Khan attained superstardom. In 1975, Kaul made the masterly Duvidha that was remade in 2005 by Khan's Red Chillies production house as Paheli, starring Khan himself in a double role alongside Amitabh Bachchan and Rani Mukerji. Paheli was ostensibly directed by Amol Palekar but in reality it was ghost directed by Khan.
However, it would do Kaul a gross disservice if he were measured merely by his Khan connection, for he was much greater than that. Kaul was born in 1944 in Jodhpur and graduated from the Film and Television Institute of India in the days when the FTII routinely produced cinematic genii and was not the joke it has become today. Kaul benefited greatly from studying under the cinematic colossus Ritwik Ghatak. 1970 was a watershed in the history of Indian cinema as the year saw the release of Kaul's seminal debut Uski Roti. The film polarised the country with the illiterate mainstream film critics (they are still illiterate in 2011) trashing the film because, wait for this, they didn't understand it, because it told an abstract story in a new way for Indian audiences and gasp, dispensed with the song/dance/emotion/fight/melodrama formula. However, the country hadn't completely dumbed down like today and the smarter ones saw where the Robert Bresson inspired narrative was coming from. Kaul won a Filmfare critics award for the film. The Berlin Film Festival was so impressed that they chose him to sit on the jury for the 1971 edition.
In all, Kaul made 24 films in his career including documentaries, shorts and television highlights of which are Ghashiram Kotwal (1979), Dhrupad (1982) and Nazar (1989). Perhaps disillusioned by the growing inanity of the Indian film industry, Kaul relocated to teach in the Netherlands for a while and also did a couple of Dutch films. He returned to India recently, where he breathed his last.
There will be hundreds of obituaries that will now hail Kaul as a visionary and the founder of the Indian new wave, etc, but the fact remains that these obit writers are also illiterate and wouldn't know a Mani Kaul film if it bit them in the posterior. Thanks to Google, any Ahmak (Idiot) can put together a tribute, but they will never know the sheer pleasure of watching a Kaul creation unfold on screen and then discussing the cinematic grammar and narrative endlessly. It is also sad that many of the intellectual masturbatory generation will remember Kaul just for his 1994 short The Cloud Door, where the then-young Anu Agarwal displayed her naked breasts. Still, Kaul has his aficionados, not the least amongst whom is Anurag Kashyap who was by his bedside when the master passed through the cloud door to the great studio in the sky.