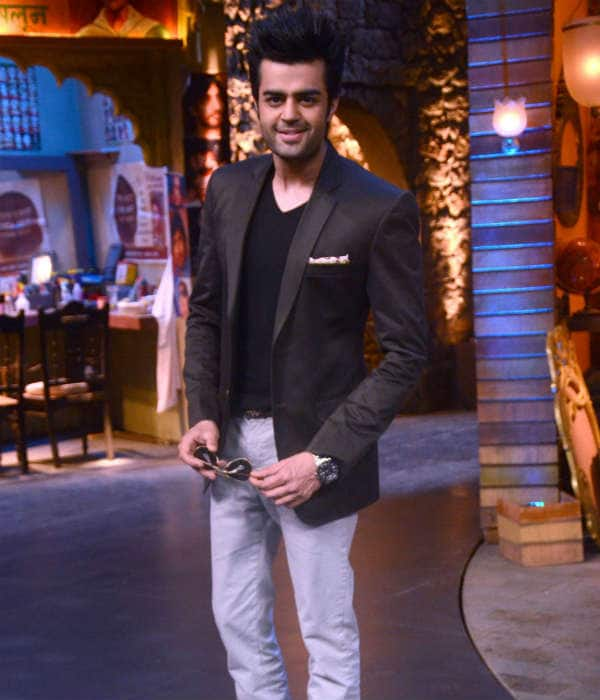 The actor believes he is a free bird and not bound to any channel
Manish Paul's exuberance is contagious; he can make you laugh and cry with him. There's a childlike innocence still engraved in him which makes him quite cute – never mind his spiked hair – the actor does look very dishy. Manish speaks about his stint in Mad in India, his relationship with Kapil, how he doesn't fear comparison and why popularity doesn't affect him.
What's your basic role in Mad in India?
I will be hosting the show as Manish Paul. I won't be playing any characters on Mad in India.
What made you take up this show?
I like the format. Moreover, the celebrity interactions that happen here, I haven't done those anywhere else. So when I got this offer, I felt it was quite interesting. We are trying to bring before the audience, the normal life of a celebrity rather than about his or films, or the struggling period.
Do you fear that Mad in India will be compared to other shows?
I do no fear comparison at all; they will always happen. As an artist, all I am here for, is to work. Our main motive is to make a show that will entertain people and we are neither competing with anyone, nor are we copying any show. We don't even intend to show down someone; even our public interactions are aimed at having fun along with people and not to make fun of them.
It has become a format post Comedy Nights with Kapil to make fun of the audience; won't it be repetitive if it happens on your show as well?
I have been doing this since ages, if you look at me hosting during any of the award nights, I interact with all the stars in a fun manner. I do not think I have copied anyone.
What kind of celebs will we see in Mad in India?
It doesn't make sense if every chat show brings the same set of stars on the couch. We are trying to get a mix and match of celebrities. We won't be promoting any movies ideally; our agenda is to only entertain.
How scripted is the show?
The interactions won't be scripted. We won't be having a drum roll after every punch that comes spontaneously.
What kind of comedy will we see on the show?
Its regular comedy, we are not taking jokes off the net or doing slapstick comedy. It will be situational comedy.
What do you think is the one USP of the show which will grab attention?
I think the set, the chat and the gags are the USP of the show.
At a time when everyone is becoming a big comic personality; we've noticed that you seem very comfortable sharing this space in spite of being a big name. Why?
I am a much grounded guy that way. I don't feel insecure. I am too chilled out, I believe if you say even two good lines, people will respect you. I believe in my work.
Mad in India will be touted as a competition to Comedy Nights with Kapil; you share a great relationship with him and Colors. So did you talk to him before taking this up?
I don't speak to anyone before taking up a show or a movie; I handle my own work and I have a team which helps me make decisions. Kapil and I never even spoke on this. I liked the concept of this show, so I am doing it. I am not tied to any one channel. I am a free bird and no one has bound me to anything.
So will you go on Comedy Nights with Kapil if you have to promote a film?
Absolutely, why not! I will promote it on Mad in India as well!
How is it that you manage your films and shows so easily?
I am enjoying this phase. I thought it would be difficult at first 'coz everything is very different from each other, but I am enjoying it. And luckily I have maintained a good balance. I shot for Jhalak Dikhhla Jaa while shooting for Tere Bin Laden 2.
What else are you currently working on?
I am doing this show, Tere Bin Laden 2 and I will soon be signing another movie. We are just in the finalising stage.