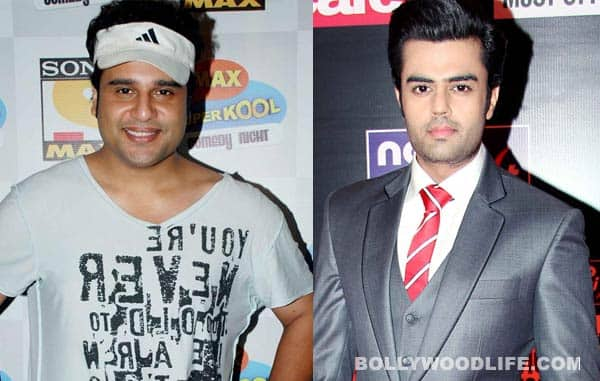 After the fall of Gutthi aka Chutki's show, guess who is coming to his rescue
Sunil Grover will have Krushna Abhishek as a replacement for Manish Paul in his show Mad In India. After Manish threatened to walk out of the show, we now hear that Sunil will find company in fellow stand-up comedian Krushna on MII. The makers are now attempting to match Grover's show to Kapil Sharma's hit show Comedy Nights with Kapil. S0 is Krushna playing Kapil's role in Sunil's updated show? Certainly seems so.
Recently reports of the fallout between Manish and Sunil started doing rounds. Buzz suggested that Paul wanted more of his interview and less of the comedy faff on the show, however the channel attributed the low TRPs to Manish's lengthy interview slot. Following which the Mickey Virus hero threatened to walk out. And guess what not only has the channel now found a replacement for Manish as the host, but have also found Mad In India's Navjot Singh Siddhu in Chunky Pandey.
Considering that Chunky lacks a prolific career like Siddhu's, will he dole out shayaris like the hit cricketing legend on CNWK? Or will Pandey just remain a butt of Sunil and Krushna's jokes? Let's wait and watch.