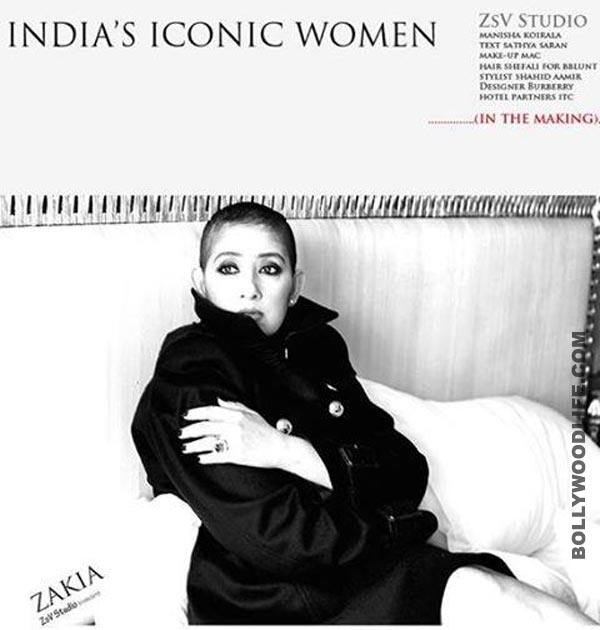 We spotted a picture of the 41-year-old in which she is looking as gorgeous and glamorous as ever
After battling ovarian cancer successfully, Manisha Koirala is on a strict fitness regime and we must say the results are definitely showing. The actor posted a shoot picture on Twitter and we are totally amazed to see the babe in the pink of her health. She looks as refreshing as ever in those heavy kohl-rimmed eyes and a black fashionable coat.
The caption says 'India's most iconic women' and honestly we couldn't agree more, she is indeed one of India's most iconic women who has inspired many out there with the way she has fought the deadly disease. If you notice, the look in the eye says –'bring it on'. We like the bald avatar – makes Koirala look like a real style icon. Kudos to the actor for rising from the ashes…it's truly inspirational!