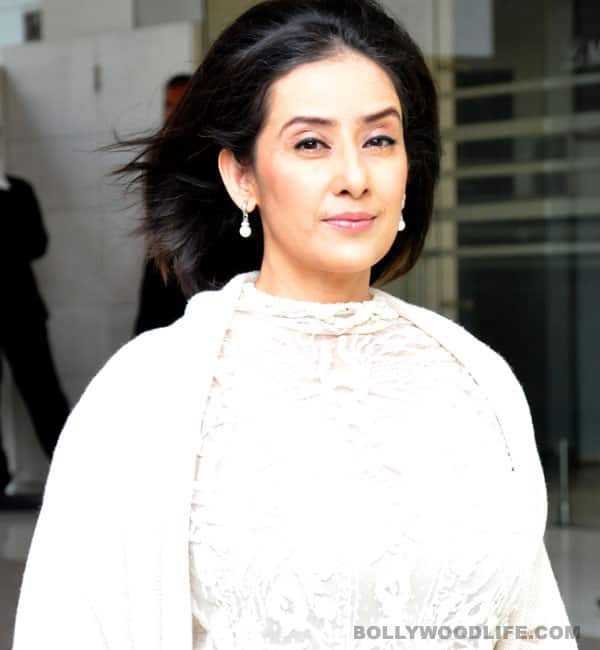 The actor, who was recently diagnosed with ovarian cancer, tweeted last night, asking her fans to pray for her well-being
Manisha Koirala, who was admitted to Jaslok Hospital in Mumbai last week, flew to the US on Sunday night for further treatment and surgery. Even though her family and close friends, and the hospital authorities tried to keep her illness under wraps, word leaked out that Manisha was suffering from ovarian cancer.
For the first time since this news broke out, Manisha has communicated with her fans via Twitter. "Dear friends thank you for all your wishes..I m in good place n in good hands..with all your love n prayers I m sure I ll recover..it was shocking to know but then life is full of surprises..one must deal with it n move on with faith n dignity..what ever is th out come its for best..I know that..so pl don't worry..I have had a beautiful life so far n I know,what ever will happen will all be good..thank you from bottom of my heart for your prayers..love m koirala," she tweeted.
Later, the actor went on to tell her fans not to feel sad, and thanked them for their prayers. "Dear friends I m writing this as a request..pl no sadness,I hv told my closest friends n fam too..this is part of life..I m fine n will be fine no matter th out come..I m in gratitude with all the gifts I hv received from this life..like your love n prayers..lets celebrate life in all forms..thank you again for ur prayers…love M," she wrote from the US.
We love your spirit Manisha, and we hope that you fight this war against cancer and come home victorious.