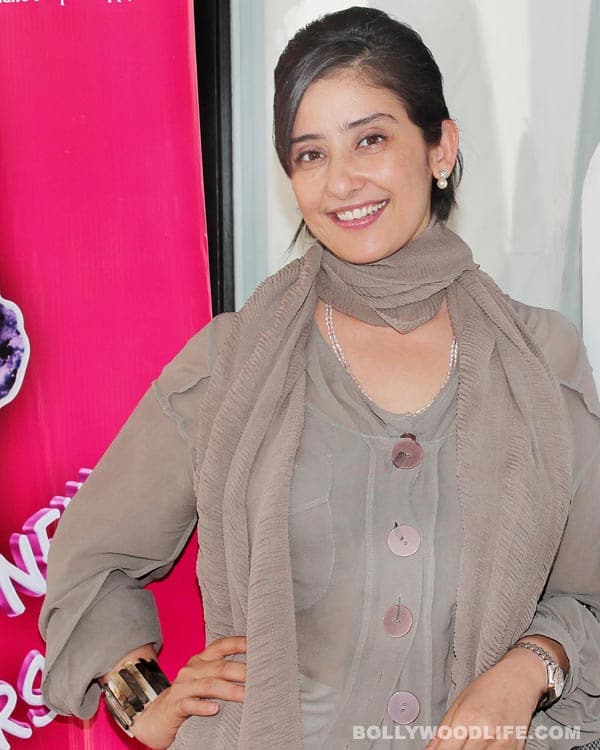 It seems Ms Koirala was the first choice for the role of Nisha in DTPH. And after she declined Yash Chopra's offer, the director settled on Karisma Kapoor
Whenever Manisha Koirala danced onscreen, we cringed in horror. She vigorously shook a leg or two in Agni Sakshi and the song became quite a chartbuster. But Manisha's grooving skills haunted us…and how! After the babe came out in the open and revealed that she regrets rejecting the role of Nisha, the first thing we did was to thank our lucky stars. Considering the USP of Dil Toh Pagal Hai was dancing, we can't imagine a cellulite laden body like Manisha's prancing around and trying to follow choreographer Shiamak Davar's unconventional contemporary moves.
We guess Lady K is highly mistaken to think that she could have been Lolo's substitute. The Kapoor babe's fast-paced dancing created waves in Bollywood, and honestly, one has to be really fit and agile to be able to move that way, we think.
So while Manisha has all of a sudden experienced an epiphanic moment, we would like to tell her that she was wise enough to take the right decision. And would DTPH have become a hit with Manisha as one of the protagonists? Fat chance, we say!