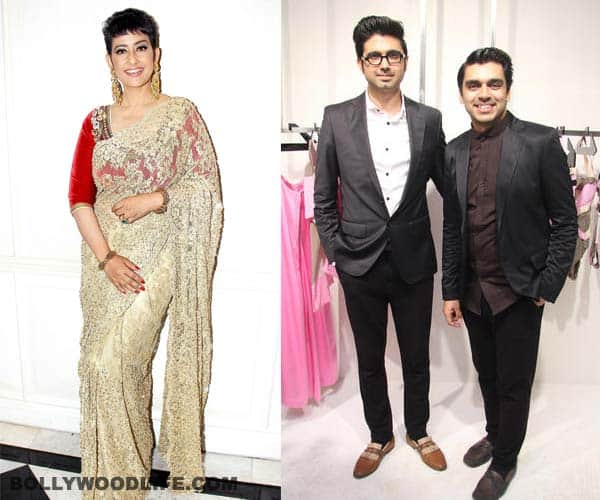 The Delhi-based designers have launched a special blouse for breast cancer survivors
When designer Narresh Kukreja lost his father to cancer, he was deeply moved. Especially 'coz he closely saw his father's physical and psychological pain. That's when he thought of designing something that would benefit cancer patients. So, he along with his designer partner Shivan Bhatiya discussed ideas and finally they thought of designing special blouses for women who have undergone mastectomy. Narresh says, "Since we are swimwear designers, we thought of creating a bikini or a swimming costume which can be worn by women who have gone through mastectomy. But we wanted to have a wider reach; we realised that we won't be able to do that with a costume, hence the mastectomy blouse."
Shivan and Narresh put their idea into action and the mastectomy blouses were available at their stores in Mumbai and Delhi. However, they wanted to reach more women. Narresh says, "Since that was designer wear, it was expensive. It worked well with wealthy people, but the idea was to reach out to women, who might not be able to afford a Rs. 15,000 blouse. So, we started reworking on it, trying to get the cost down."
Shivan and Narresh have now tied up with NGOs like CanSupport and Passages. They've already donated 50 blouses to Passages and they aim to donate 150 more, so as to reach as many people as possible.
The special mastectomy blouse was unveiled by Manisha Koirala, who herself has battled cancer. The blouses are fitted with inbuilt prosthetic breasts. Narresh says, "Prosthetic breasts available in the US cost almost 350 dollars and are very heavy. The one we have created is light and available in colours like beige, black and few in a light shade of purple."
Well, hats off to the designer duo Shivan and Narresh for coming forth to support a social cause. We hope more designers and celebs support such causes, like Shivan and Narresh and Manisha Koirala.