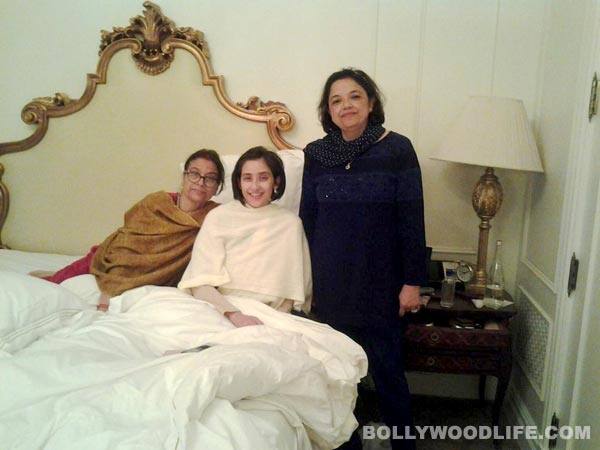 As the Khamoshi actor starts her chemotherapy treatment in the US, she thanks all her well-wishers for their support and encouragement
After undergoing a successful surgery for ovarian cancer in New York last month, actor Manisha Koirala has started her chemotherapy sessions from today.The actor tweeted saying that the first chemotherapy session was making her nervous, but she is all ready to fight it out and face the tough challenge ahead. "Today is my first chemo..between being nervous of unknown n courage to face the challenge, I m in a state of prayer n in gratitude of the support I hv received from mom, dad, koi, Yulia though she is far but her love n prayers do touch me..n so many other loving friends n fam..thank you for ur love n prayers..nothing else is more impo then love n care..thank you..until next time," said Manisha.
Earlier too, while she had to cut off her hair for the treatment, she sportingly took it in her stride and tweeted that she had got a "chemo cut" done! She even thanked actor Lisa Ray for being an inspiration and giving her the strength to face the disease.
Well, we are sure that Manisha will fight the battle and emerge a clear winner. We wish her the very best and await more updates from the brave actor!