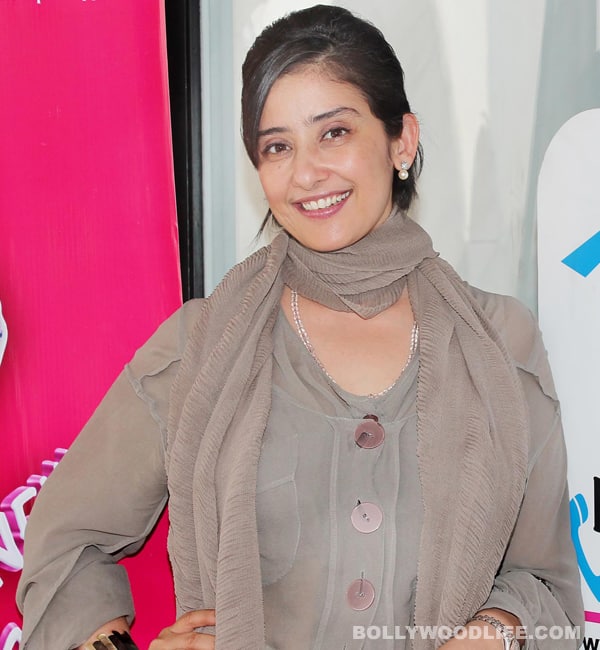 The actor is undergoing treatment for cancer and she feels this is the right time to write down her thoughts and her life's story
Bollywood actor Manisha Koirala, who is undergoing treatment for ovarian cancer in the US, is walking down the spiritual lane these days. After she was diagnosed with the disease, Manisha went through a surgery and chemotherapy. All through it, she put up a cheerful and positive facade. But now, she is in a mood to surrender and leave the rest to god.
Today, the Dil Se actor revealed on Facebook that she wants to share her spiritual learning with her fans and feels now is the time to do it. She said, "Doing my best n leaving rest to Bhagwan…I noticed surrendering gives peace..learning a lot through this process..actually most of my spiritual learnings are no more a concept but now all are being experienced..actualised!! Is it a curse or a by default a wish come true?"
Manisha added, "Would be writing my thoughts n this process of discovery in my autobiography..I think I m ready now for it..there is lot to achieve. Again n again thank you namann ji.you are the best teacher one can have..wisdom,compassion n humbleness personified..I m blessed."
BollywoodLife wishes Manisha a speedy recovery. Send in your wishes to the actor!
ALSO READ: Manisha Koirala is inspired by Lisa Ray