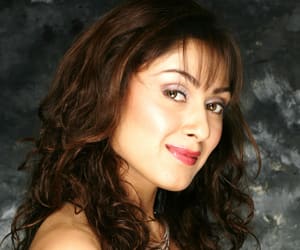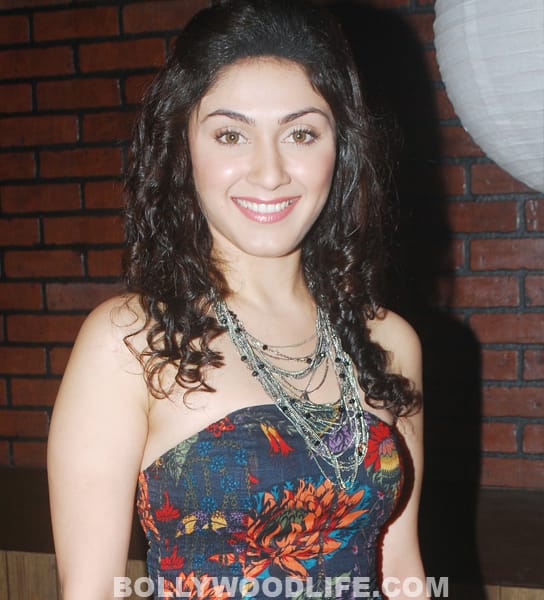 The actor reveals why there's such a long gap between Zokkomon and her last release, Jaane Tu… Ya Jaane Na
Did you know Manjari Fadnis is also an artist? She proudly displays a painting she's done – it's just a forehead and two eyes, but what strikes you the most is the innovative use of compact discs in the artwork. "I used to do portraits but I started learning to paint for Zokkomon. I play an artist and I wanted to get the brushstrokes right," she says.
It's been a long time since her previous release, Jaane Tu… Ya Jaane Na, but Manjari Fadnis shows no signs of stress. She looks fresh and glowing even sans make-up and happily curls up on a bean bag for a chat.
Tell us about Kittu, your character in Zokkomon.
After Jaane Tu…Ya Jaane Na released, I got a lot of roles but none of them excited me. Then finally, Zokkomon came up. Kittu is a vagabond, an orphan who can afford to have a place of her own, but she doesn't choose to because she doesn't want to be bound to a place. She is an artist and Darsheel's (Safary) saviour in the film. Whenever Darsheel is in trouble, Kittu didi saves him.
So, Jaane Tu… changed your life…
In beautiful ways. Earlier, I used to go to production houses, now it is the other way around. I have people calling me. It is a beautiful switch.
Did you always know you wanted to be an actress?
In school, I was very good at studies, and singing and dancing. My parents wanted me to be a doctor or an engineer. I was sure I wanted to be a psychologist. When I was in Std XI or XII, I had this moment when I realised that acting was what I wanted to do. When I told my parents, they were shocked. But I have always been a rebel and they knew I would follow my dream on my own anyway, so they supported me throughout.
Does acting mean that much to you?
Acting for me is an emotional outlet. I am a very sentimental person and it gives me a way to release my feelings. I pour all my emotion into the character I am playing.
How would you describe your struggle so far?
It has been beautiful and difficult. It is very important to go through this struggle, because if something comes your way easily, you tend to not value it. I am still struggling in a lot of ways. I have not yet reached where I want to. So, I am valuing the little successes a lot more. It will always keep me grounded. It requires a lot of patience, emotional stability and strength to wait. When you believe you have the talent but you don't get a chance to show it, it gets really frustrating at times. You have to be able to deal with these things.
So, how do you deal with it?
I keep myself busy. Painting rejuvenates me. I have started learning Indian classical music again. I love reading. When I read, I visualise myself in that character. It is not necessary you go through all experiences in life. Some experiences you live through books, so it is important for an actor to read.
Do you think you had to struggle so much because you were not from a film family?
Yes. Anybody who is not from a film background has to struggle. I will not deny that even those who come from the film industry – the sons and daughters of big stars –have to struggle. They have a different struggle – and that is to break through the comparison with their parents. But even if their first film is a dud, they still get several chances with big production houses. For us, who come from a non-film background, if our first film does not become a big hit, it becomes even more difficult to get a second chance, because now you are neither a star nor a fresh face. By God's grace, I have got four chances already. People have had to go through much more struggle than I me.
You say you had got a lot of offers after Jaane Tu… but none that you wanted to do. Why do you think that happened?
All the roles I got were of second leads. I did not want to follow up Jaane Tu… with another second lead role, because that would have typecast me. So, I waited for the right offer. I was thrilled when I got Zokkomon – it is one of the best production houses in the world, I get to be the first Indian Disney girl and it is a wonderful role!
Didn't you ever think that if you don't accept any films, you will be giving the impression that you are not getting offers?
I don't mind that. As I said, I didn't want to be typecast as a second lead. Not that I will never do second lead roles. For example, Rani Mukerji's character in Veer-Zaara is the second lead, but she actually pushes the story forward. I would do that kind of a role, but not just any second lead. I am happy with the way my career is going. It's going slow, but steady and I am happy being the tortoise.