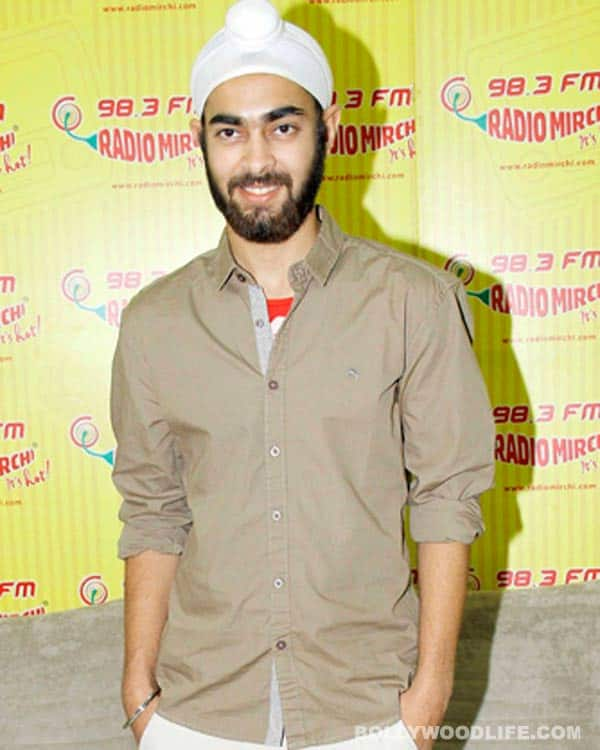 Fukrey's Manjot Singh shares some hard truths in the fun interview as he talks about the similarities between himself and the character he plays in the film
He captivated you with his honest and endearing portrayal of a young thief in Dibakar Banerjee's acclaimed film Oye Lucky! Lucky Oye! and won the Best Actor award at only 16! The young actor talks about moving to Mumbai, auditioning for roles and his unusual fear of girls…
Tell us about your character Lali – is he anything like you?
Lali is a very innocent, very well behaved and god fearing guy, but a fukra at heart. His main aim is to get admission in his girlfriend's college, as he is doing his graduation through a correspondence course. And I did the same, so I can see a parallel there! His father owns a sweetshop and keeps cursing Lali about how he is neither good at studies nor work, nor college. That aside, I am that way. I am shy and innocent, like Lali. I remember when I told my mom about giving auditions for Oye Lucky, her first reply was, "Have you seen your face? You go hide in a room when relatives come over, and you will give an audition?' And I was like, 'So what! These are open auditions and anyone can go!' Luckily I got selected.
So how does acting happen for a shy guy?
Even I don't know that! I don't know how I gave the audition for Oye Lucky. I was sweating all the time. I did it four or five times. And it was only because Dibakar thought Abhay and me had slightly similar faces, else he wouldn't have cast me! Because I am really bad at auditions, I suck at them, but I give reasonably good takes in front of the camera. People say that. Also, I get a bit nervous when my family is around. So during Oye Lucky, my father would be on the set and I would ask him to sit in the vanity van and not disturb me. But he would still sneak out to come and see me act, and I would know he was doing that, but what could I tell him in front of everyone?
At 20 now, are you more confident of being an actor? Do you have an agent who turns down scripts on your behalf?
I am still looking for a good agent. My father handles me right now. I am looking to shift to Mumbai and start working. I'm living in Delhi right now. About my films – until now they have happened automatically. I think it's all due to God's grace. I mean, working with Dibakar Banerjee, Vikramaditya Motwane, Karan Johar and now this! It is written…
You have a romantic track in this as well (after Oye Lucky)… are you seen as a romantic hero
Actually, my romantic track in Oye Lucky and Fukrey have similar shades. I don't know why, because in real life I am very shy of girls. In school, I couldn't talk to them. Yes, okay and thank you ji – those were the only words I spoke with girls in school! It's not exactly the same now, but if I have to act, I can do it. I am quite fearless in front of the big movie camera!