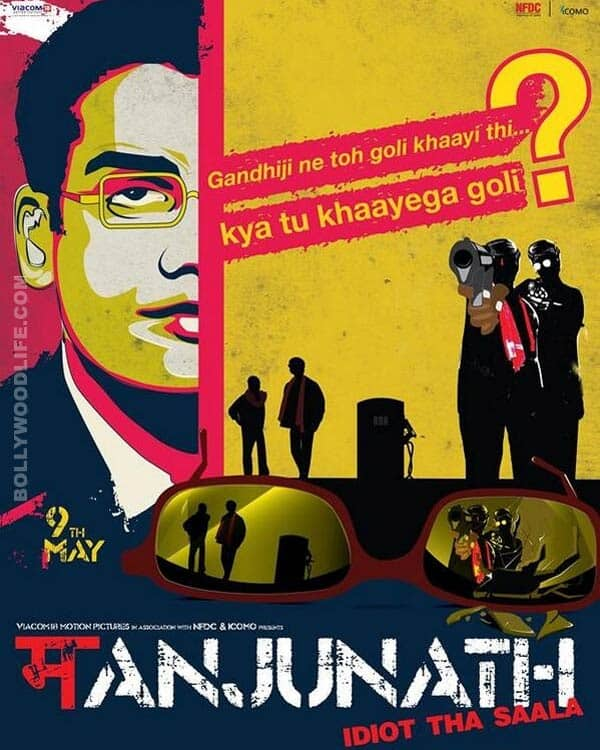 It is the real life story of Manjunath Shanmugham, who was killed by the oil mafia
Viacom 18 Motion Pictures is out with the first trailer of Manjunath, a movie based on the real life story of an IIM (Lucknow) graduate, Manjunath Shanmugham, who was killed on duty for being honest and loyal. Manjunath,written and directed by Sandeep A Varma, tells the story behind the real life murder of the sales-marketing officer of Indian (Bharat) Oil Corporation. He was murdered on duty by the oil mafia for exposing some corrupt practices going on at a petrol pump in Lakhimpur Kheri, UP.
The trailer is hard-hitting and will definitely appeal to the masses. There was a huge uproar about this incident when it happened, but it died down with time. With not enough justice coming the way of Manjunath's family, this movie might be a very good way to tell his story to the whole nation. When people in our nation are talking about aam aadmi and government's honesty, this story will show the reality of what an honest man gets when he is just trying to do his job corruption-free.
Manjunath decided not to close his eyes on the oil corruption and also decided that he will not dirty his hands with the bribe offered. On the contrary, he decided to expose the racket and got the petrol pump sealed, which lead to him being gunned down by the oil mafia. The story will be of an extraordinary deed of an ordinary man, but who gets death as a return gift. The film features Divya Dutta, Yashpal Sharma, Seema Biswas, Kishore Kadam in supporting roles, while the lead actor in the titular role has been kept away from the media attention.
The interesting tag line of the film, Idiot Tha Saala, also describes a lot about the mentality of the Indian masses, who felt that Manjunath should have kept quiet and that would have saved his life. Now with this satirical tone of the film's presentation, will this hard hitting true story be able to incite some anger against the corrupt practices of the mafia? We will get to see for ourselves on May 9, 2014. So go ahead BollywoodLifers, watch the trailer and let us know your thoughts on the same.