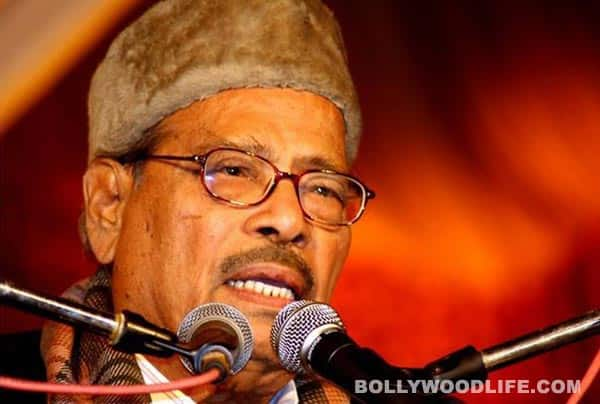 The playback singer's final journey began in Bangalore where fans, friends and family turned up to bid adieu to the musical giant
Renowned playback singer Manna Dey breathed his last at 3.52am in a private hospital in Bangalore on Thursday, October 24. He was on treatment for acute respiratory problems for the last few months.
His mortal remains were brought to Samsa open air theatre on Ravindra Kalakshetra premises for the public to pay last respects. Moments before the arrival of his body at Samsa, the skies opened up and amid heavy downpour, Dey was brought out and placed on a makeshift stage.
Dey's son-in-law Jnan Deb, accompanied the body followed in a car by Manna Dey's daughter Sumita Dey. A few of his close family friends were among the first to arrive and pay their respects.
Renowned singers from Kannada folklore Shomoga Subbanna, YK Muddukrishna, Hindustani vocalist Sangeetha Katti Kulkarni, Archana Udupa and MP & theatre personality B Jayashree, film artiste Tara and director KSL Swamy were among the celebrity guests present.
Sumita, with whom Dey was staying for the last few years in Bangalore said that her father liked her cooking and always fondly call her Chum Chum, which will be missing from now on.
While Sumita got emotional when friends and guests offered their condolences, she gained her composure later on and placed a rose on her father's body with a smile saying, "This is the last flower to you dad," before his mortal remains were shifted to a florally decorated palanquin which was taken to Hebbal crematorium for the last rites.
Some of Manna Dey's fans rendered songs like Kasme vaade pyar wafa from Upkaar, Aye Maalik tere bande hum from Do Aankhen Barah Haath. Many remembered his famous song Zindagi kaisi hai paheli hai from Anand.
Text: DNA