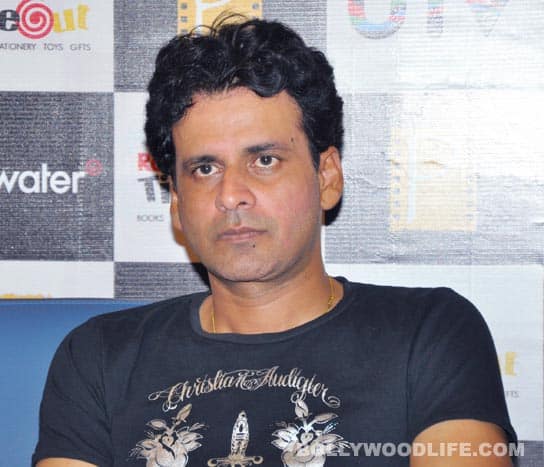 He acts the role of a dark, passionate lover in Vikram Bhatt's Lanka. In this one, the character actor shares screen space with Tia Bajpai and Arjan Bajwa. Manoj Bajpayee explains what is special about his Raavan, why as a serious actor he doesn't want to stick to his 'territory', and why he would not like to re-play Satya's Bhiku Mhatre
Bollywood has seen the rise of a couple of Raavans in the recent past, and Manoj Bajpayee plays the last of the kind in 2011 in Lanka, a Vikram Bhatt film. According to him this Raavan is unlike his contemporaries. "He (Raavan from Lanka) is a passionate lover. He takes it for granted that if he loves somebody, that person will love him back." He says, "The difference is in the division of relationships in the film. It is about two brothers and what makes one revolt against the other, the 'Raavan' of today's time."
Manoj has been partial to grey roles and once upon a time was proud about being the king of his territory. But he doesn't talk about territories any more. "That was a long time ago, before I entered the industry," he insists. So how does he choose roles now? His answer is simply "I'll do what I want to,otherwise I will not do."
Manoj wanted to be an actor ever since he was very young. "I can't think of anything else but becoming an actor" he muses. Though he was critically acclaimed for his role in Satya, we were surprised to know that he would not like to play Bhiku Mhatre again. "Why do it again if it is done once?" he asks. Point taken, Mr Bajpayee!
So what does success mean to an actor who is not holding critical acclaim close to his heart? "Success means freedom to do what you want to do," pat comes the reply from the man who says his journey has been a roller-coaster ride.
Manoj reveals that all was not happy on the sets of Lanka. "Shooting in the small town was quite a task – you have to shoot in difficult situations." Like a perfect diplomat, he adds, "But when you have the support of the local people and the administration, it becomes cakewalk." The serious actor believes that Lanka is a good film with every shade in it. We wait to watch the entire spectrum….