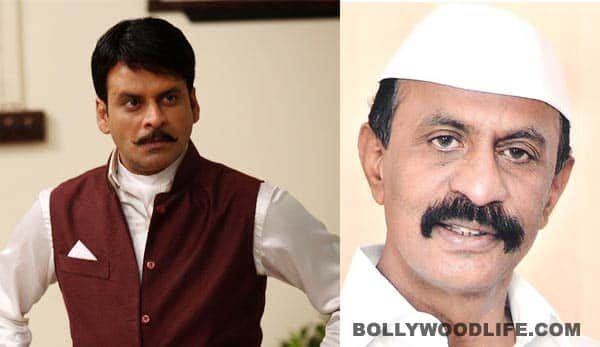 The versatile actor will play the reformed Mumbai don
Manoj Bajpayee's acting skills can put our seasoned Bollywood superstars to shame. The 44-year-old actor has played a range of characters in his career so far and now he is all set to play Mumbai don Arun Gawli in Sanjay Gupta's next project. And giving Bajpayee and Arun Gawli's strikingly similar face-cut, all Manoj has to do is, reduce some weight and sport a moustache.
Gawli who operated from Dagdi Chawla in Byculla, was instrumental behind burning down the mill areas of Mumbai. Sanjay Gupta is excited to capture the don's real life on reel. "Action, drama, deceit, betrayal, power play, politics, crime, cops and gangsters will be the keywords of the film. There is a lot of hearsay at this point. It's too early to talk about the casting and the details of the project," explained Sanjay about the nature of his movie.
With Manoj playing the don, we know that this drama will look more intense and in fact more real than a certain hulk of the star trying to flex him muscles as the dreaded don Manya Surve in Gupta's earlier gangster flick Shootout At Wadala. We are confident that even you will agree with us on this.