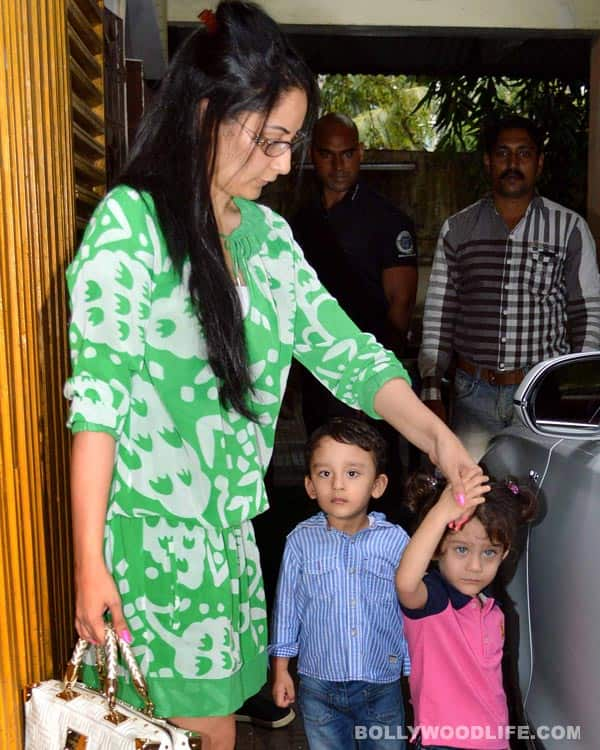 Mrs Dutt attended the special screening of her dearest hubby's upcoming action flick with twins – Iqra and Shahraan
Producers TP Aggarwal and Rahul Agarwal of the Sanjay Dutt starrer Policegiri are trying their best to arrange a special screening for their movie's lead actor, Sanju baba in Yerawada jail. Thanks to a particular jail policy, the actor will soon join his fellow inmates to watch his out and out action flick inside the jail premises. If a source close to Aggarwals is to be considered, permissions are getting sorted and Sanju might get to see Policegiri in jail. Kya baat hai mamu!
Meanwhile, Manyata Dutt was spotted at a suburban theatre catching a special screening of her hubby's first release since he was jailed. The doting wife was seen with her twins – Iqra and Shahraan at the screening. While interacting with the gathered media, she broke into tears. And so, we are told, she and Priya Dutt zoomed off to Yerawada jail to meet Sanju yesterday morning.