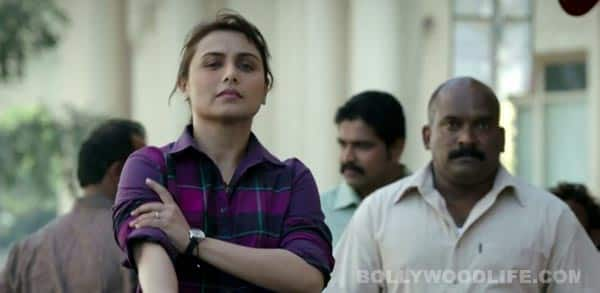 The actor will teach you the law with her slaps. Want to know what we are talking about? Watch the video to find out!
Looks like it is the hour of the women and what a refreshing change it is indeed! Just a few minutes ago we brought to you the new dialogue promo from Mary Kom which showcased Priyanka Chopra's raw and aggressive avatar. Well here comes another one, and this time it is Rani Mukerji from Mardaani.
Where Priyanka created an impact with her words, Rani likes to do the same with her slaps! In the video, the Bong beauty is seen slapping a man left right and center while mouthing sections from the law book. Where one would think the actor would stop soon, Rani is seen hitting away to glory with no inhibitions to stop her from doing so. We can't help but state that going by the number of law breakers in the country, looks like Rani Mukerji's slapping saga will come in handy one day.
With a stellar performance along with the appropriate amount of aggressiveness needed, Aditya Chopra's wife certainly has you glued to the screen alright! Watch the video to catch the Yash Raj mistress in action…
Just a warning BollywoodLifers, next time you attempt to break the law, think of Rani's slaps!