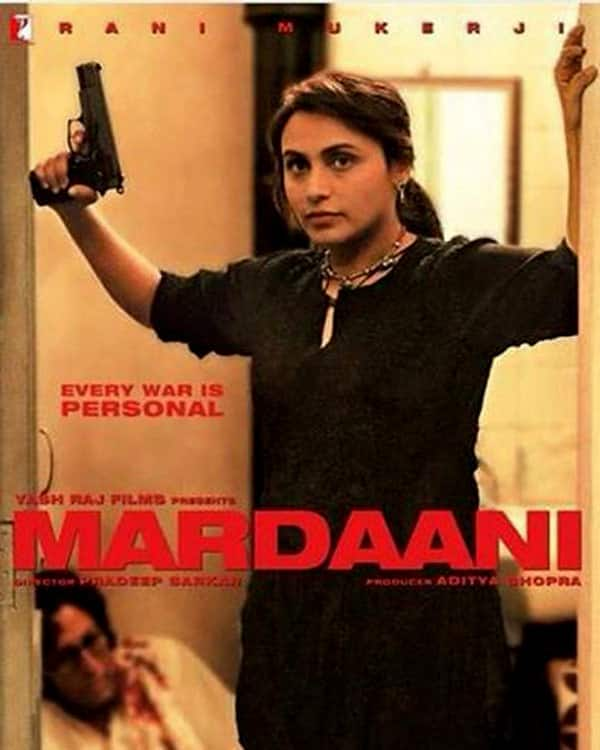 Rani teams up with Pradeep Sarkar yet again after Laaga Chunri Mein Daag
Rani Mukerji returns to the silver screen after almost two years with YRF's Mardaani that has hit the theatres today. Our critic Srishti Dixit is watching the film at the moment and has sent us the first impression of the film. 
Srishti says, "In a twisted cat-mouse chase, Rani essays the character of Shivani Shivaji Roy, who is trying to find a street urchin, Pyari whom she had rescued and put in a shelter home. But Pyari and many other girls like her get caught in the murky web of human trafficking. Will Shivani Shivaji Roy find the victims before they lose their innocence to prostitution? Rani plays a toughened cop and her spell binding performance has engaged and hooked us to wait for more. Tahir Bhasin plays the role of a pimp running an organised racket to the T. Chilling scenes depicting what happens in the dreaded world of forced prostitution and sex trade will haunt you even after you walk out of the theatre. For now Rani has given the pimp an ultimatum and we are waiting to get to the other side eagerly. Lets hope that the cat mouse chase ends in Mardaani's favour!"
Keep watching this space for full review soon.