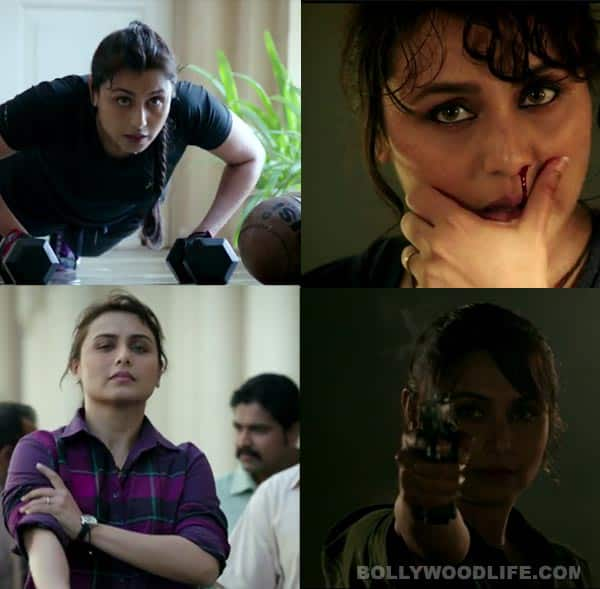 The trailer of Rani's much-awaited Mardaani is finally out
Rani Mukerji is back… and how! The trailer of Rani's Mardaani has released and this actor has given a stellar performance, we must say. The trailer begins by stating the harsh reality that India is the world's hub for child sex trafficking and later revealing the shocking number of children who are forced into it. Rani Mukerji makes a dashing entry as Shivani Shivaji Roy, senior inspector, crime branch, Mumbai. She has a great screen presence and her husky voice adds to her bold and fearless cop image in the Mardaani trailer. Rani's dialogue delivery conveys the dialogues in a way stronger manner than they actually are. The trailer is hard-hitting and it will surely send a chill down your spine, especially when you hear one of the young girls shrieking loud.
Rani Mukerji as the fierce cop looks way more realistic and convincing than any other actor who has played a cop onscreen. Be it Salman Khan or Aamir Khan, they had the aura of a star around themselves even while playing a police officer. However, Rani has gone de-glam for the role and is seen in a more realistic avatar rather than a larger than life one. So we can't help but add that Rani Mukerji is a realistic dabangg.
We loved the trailer of Rani Mukerji's Mardaani and are now eagerly awaiting the film's release. Watch the trailer and tell us what you think, BollywoodLifers.