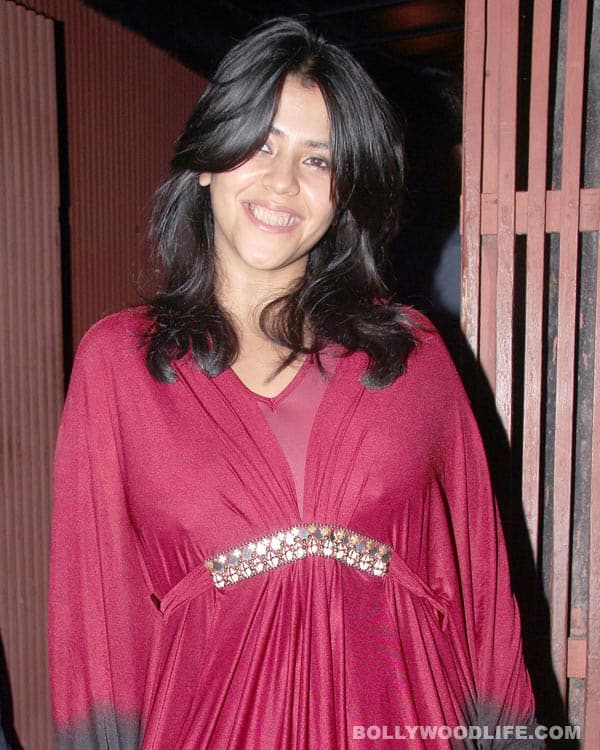 Is this year going to be about work, work and more work? Or is there something else in store for Ekta? Our tarot card reader finds out
June 7, 2012 marked Ekta Kapoor's 37th birthday. Ruled by number 8, she is a grounded, strong Gemini who doesn't shy away from asserting authority. Despite this, she does find it hard to be in touch with her emotions. Her 38th year brings with it a lot of things to confront and resolve. So what are those things?
In her career, she's like the King of Swords – strong headed – with a set vision of where she wishes to direct her work. Her TV serials will definitely have a good year, flexibility will allow for further success. The King of Wands, supported by the Star, assures of successful new concepts and growth of her production house.
When it comes to films, it will be like a yo-yo – many ups and many downs. There is just so much to handle, and it will mean that Ekta will have to be like the Justice card – balanced and be able to take quick, calculative decisions. There has been a lot of talk about her joint project with Karan Johar, but will this bring with it the expected success? Ekta and Karan are a great working combination. They will, like the Ace of Pentacles look to take a risk with their subject, but there will be some delays and obstacles to face. Like the Seven of Wands, they will overcome this and reach great successes. The effort and hardship will be worth it.
Love? Marriage? Where do they feature in Ekta's life this year? This seems to be another battle in her life. She wishes to receive love but is unsure of how. Like the King of Wands, she will need to adapt herself and be open. Marriage may elude her for at least another year, but whenever she does decide to take the plunge, it will be like the Knight of Wands – a quick decision.
Another area of concern for Ekta is her health. She, like the Hanged Man does not give enough importance to it, but instead may over indulge and sit too comfortably. Such ignorance will lead to further health trouble and extreme fluctuation in temperament. The Tower and Moon are certainly not encouraging signs either. A year where she will have to be extremely careful. A wholesome life change will be a must.
The main problem is with how Ekta sees her life. She believes her true emotional contentment can wait. In fact, she doesn't really know where to even seek and achieve the much needed peace. Her mind is like the Eight of Wands – over active and over worked. This feeling is going to continue further during this year. She will need to be wary of her temper and look to direct her energies positively.
It's a challenging 2012 for Ekta, but there is great promise awaiting her in 2013.