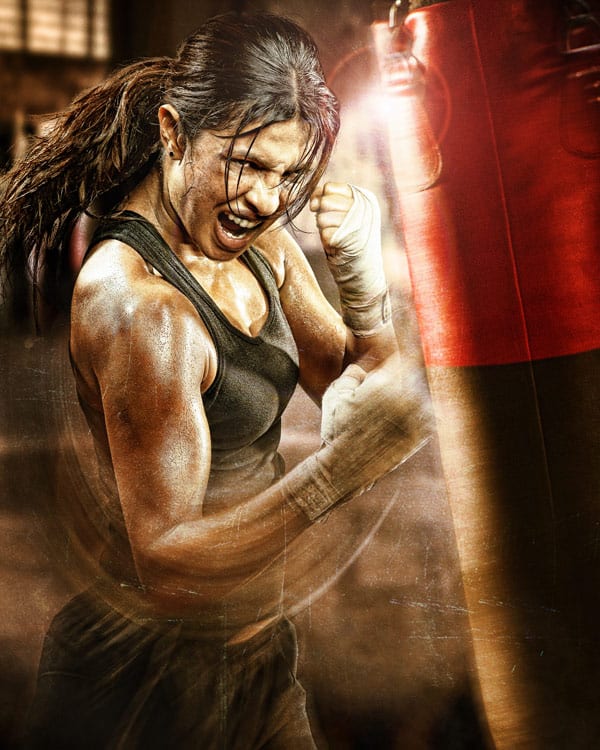 Priyanka's film is based on five times World Amateur Boxing champion MC Mary Kom
Ever since the trailers of Priyanka Chopra's Mary Kom have gone viral, it has become the talk of town. Our reviewer Srishti Dixit is watching the movie at a theatre and has sent us her first impression of the film.
Srishti says, "Neither silver nor bronze, Priyanka Chopra is definitely winning gold for this one! Her unrestrained and uninhibited portrayal of a boxer who has fought all odds to follow her dreams is not just applause-worthy but inspirational as well. Peppered with some tear-jerking moments, adorable romance between MK and Onler Kom and glorious wins, Priyanka's Mary Kom will emerge as one of her career-best films! Darshan Kumar as PC's onscreen husband delivers a good performance. However, this is entirely a Priyanka film, efficiently utilising her acting prowess and her cinematic charm. The first half has not only been engaging but has also left us at cliffhanger! Let's wait and watch out for what awaits us on the other end!"
Keep watching this space for full review soon!