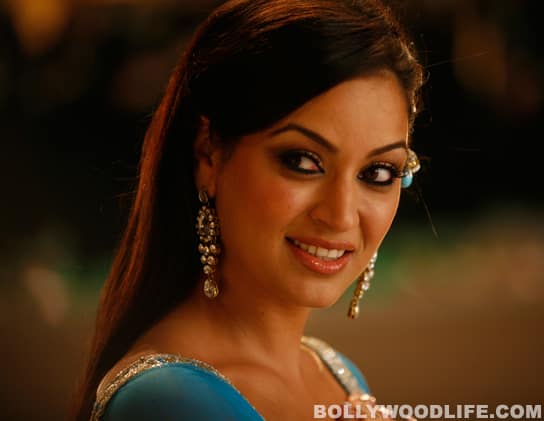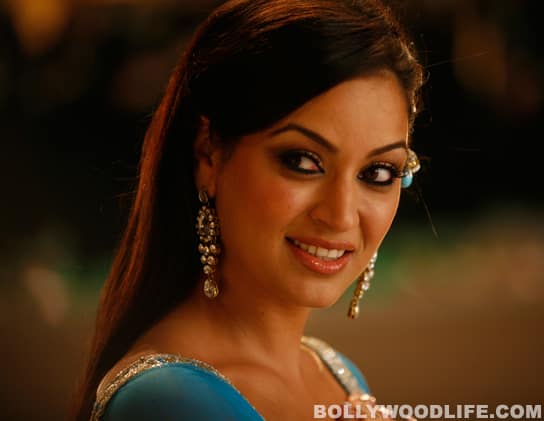 She has matched steps with the 'Chammak challo' babe in the Agent Vinod mujra and has meticulously planned her way ahead in Bollywood
Maryam Zakaria is aware that without learning how to speak in Hindi she will have to stick to item numbers, but she is working hard at her weakness. In a candid conversation, she spoke of her love for Hindi cinema, Indian culture and the dream of being a leading lady in a Bollywood film…
Did you always want to be in films?
Though I was born in Iran and brought up in Sweden, Hindi films were an essential part of my growing up years. I used to dream about somehow being a part of Bollywood. In 2009 I decided to give up everything that I was doing and chase my dream. Usually foreigners get work here via casting agencies; it was the same for me. When I first came here, I had no clue about the way things work and who to talk to for getting a break. I did some modeling assignments and a few Telugu films. Eventually I figured things out and have been lucky to finally bag a role in such a big film. My goal is to be a part of Indian cinema as a lead actor; it might take a while before I get there, but I will strive for it.
Can you speak Hindi now?
That is one of my biggest challenges and I am working hard at it. I understand that if I do not learn Hindi, I will not be able to get anywhere. I am taking lessons in spoken Hindi and working at nullifying my accent and am sure I will get the diction right. While I cannot speak Tamil or Telugu as hard, as I may try, learning Hindi will not be as difficult because of the number of Hindi films I have watched. I might take a year or two till I master the language, till then I will stick to doing item numbers.
What was the experience of working with Saif Ali Khan and Kareena Kapoor like?
I had a great time working with both of them. I had met Saif before, when we were shooting for a TV commercial. He is a thorough gentleman and he didn't let me feel like an outsider. When I first met Kareena, I thought 'Oh my God, she looks way prettier when she hasn't applied any make up'. She has been very nice to me and it was a pleasure doing the mujra number with her.
Did Kareena help you with the dance steps?
Actually it was a new experience for both of us as we had not done a mujra ever before. Having said that let me add, we did manage to finish shooting the song in one day. We both kept encouraging each other throughout the shoot and I am very glad that people love our dancing in the song.
Have you been getting offers to do more item numbers?
Yes, there are many offers coming my way and I have said no to many that I thought were not appropriate. I have met my share of creepy guys in Bollywood, but I have managed to keep myself out of any compromising situations. I am not interested in exposing, doing intimate scenes and vulgarity in general. I am here to make my position as an actor and I am aware that such cheap gimmicks will not get me anywhere. I would rather focus on honing my skills. I came to India impressed and inspired by the rich Indian culture and titillation is just not my cup of tea.
Which are your favourite Saif Ali Khan and Kareena Kapoor films?
I loved Saif in Hum Tum and Salaam Namaste and Kareena looked stunning in Asoka!
We heard that you are doing another item number – tell us about that.
Yes, I am doing an item number in the Akshay Kumar-starrer, Rowdy Rathore. It is a mind-blowing song and it was a dream come true for me, because it was choreographed by none other than Prabhu Deva! I can't talk more about the song, but am very sure that it will be a huge hit!
ALSO READ: AGENT VINOD music review: Forget mujra, pick the pungi!
AGENT VINOD trailer: Saif Ali Khan reveals his true identity!