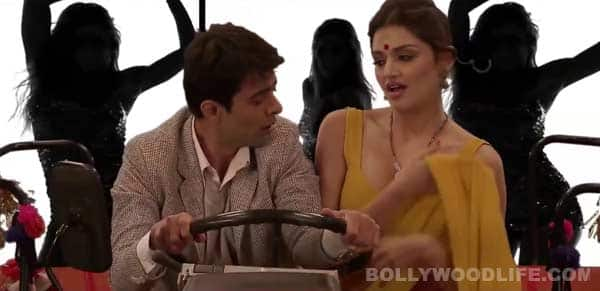 Sunil Bohra's upcoming film Mastram has created quite a stir courtesy it's bold posters and trailer. But sadly this song has failed to create any impact
Script writer-turned- director Akhilesh Jaiswal's Mastram is being touted as India first mainstream erotic film. While the makers have done a great with the promotions by coming up with innovative and bold posters for their film, wethinks they forgot to pay attention to the music of their erotic thriller. We say so after hearing the song Baba ve which has been sung by Bee 2 and Ishmeet Narula. Well, this Punjabi number isn't original as it came out during the '70s we hear. Now we haven't heard the old version but this one is absolutely not worth hearing. Coming to the video, it's equally boring unless you like watching sultry nurse doing weird dance steps. You also get to see firang babes grooving the video but it doesn't make Baba ve anymore happening or entertaining. Since the lyrics are in Punjabi, it's quite to understand them but then who really wants to when the first few seconds of the song are so dreading, hai na?
There is nothing in the song that we can really boast about so Bollywoodlifers check this one out on your own risk. Wethinks staying away would be a better option, trust us!
[flv]http://st1.bollywoodlife.com/wp-content/uploads/2014/05/baba-ve.flv[/flv]