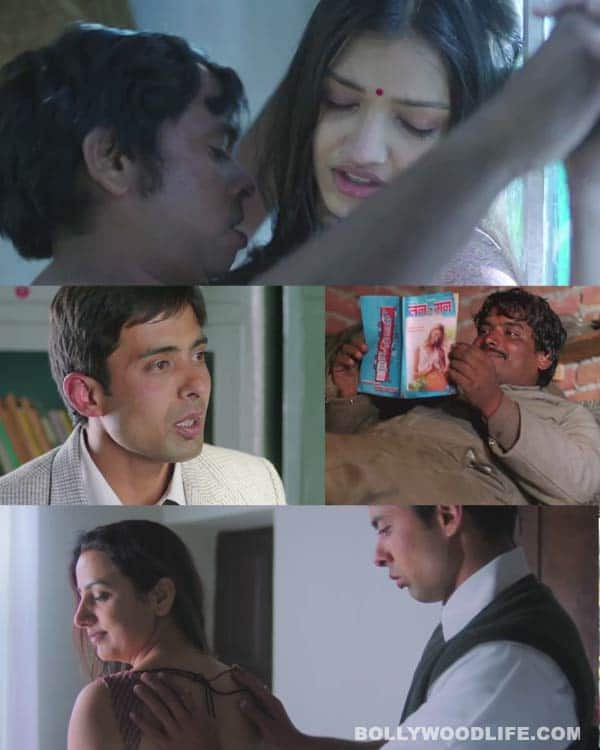 Watch the trailer of this hilarious movie from the writer of Gangs of Wasseypur that gives a fictional account of a man who sold sexual fantasies to men, but remained anonymous to the world he catered to
So what if they exploit the most mysterious facet of human behavior, arousing sexual heat with their erotic writing, porn writers are people like you and me who have mastered the craft of titillation by employing their words. In the end, they sell what they are fabulous at.
In what can be called the fictional account of one of the most read –and only secretly celebrated-erotic writers of the country Mastram, filmmaker Akhilesh Jaiswal portrays the journey of a man who chose to sell fantasies.
And here's the trailer of Jaiswal's movie that shows a time when every home did not have a TV set and there was no internet. Naturally Mastram used his prowess for words to create a fantasy world no man could talk about openly but chose to indulge in its playfulness secretly. "Mastram was not a bad guy. So what if he wrote porn? I have shown him as a good man, a good family man who wants to be a writer. He tries to follow his dreams, but with financial burden and people rejecting his other writings, he eventually starts writing porn," said Jaiswal about the movie.
Here's the trailer of Mastram that will surprise you with its bold content and shocking visuals!