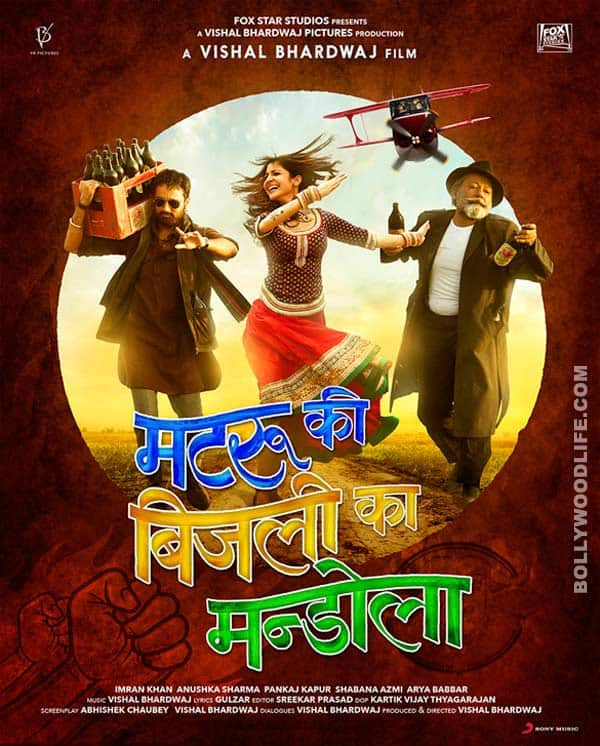 Vishal Bhardwaj's Matru Ki Bijlee Ka Mandola, a political satire targetting land scam, collected Rs.7.02 crore on its opening day, making it the highest ever opening for the director.
Co-produced by Bhardwaj, the film has been made at a budget of about Rs.33 crore. And its opening is said to be much higher than Bhardwaj's "Kaminey", said a statement.
Set in the rustic surroundings of a village in Haryana, "Matru Ki…" is about Harry Mandola (Pankaj Kapur), an industrialist, who loves his drink, daughter Bijlee (Anushka Sharma) and the unusual bond he shares with his Man Friday Matru (Imran Khan).
Many felt that political satire as such has not been a well explored subject in cinema and hence this one is a bold step pushing the envelope where no one else has dared to venture.
In fact, Bollywood megastar Amitabh Bachchan too praised the film.
He tweeted: "A land issue much like Singur, rich and poor divide, communism of takes, anti alcohol, love triangle (DDLJ style), politics – all portrayed in a manner not unknown to us, yet unknown… a composite satire, if ever satires could be composite."