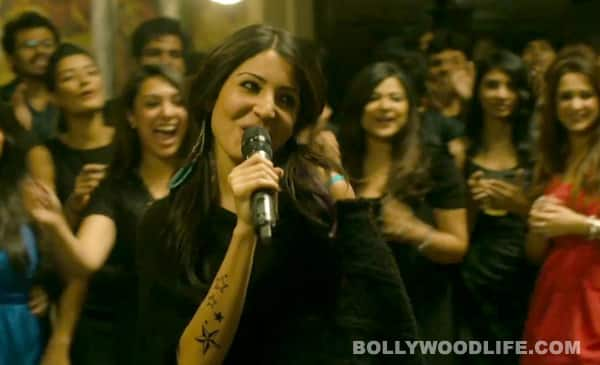 This Hinglish karaoke number is quirkiness at its best
Oye Boy Charlie from Vishal Bharadwaj's Matru Ki Bijlee Ka Mandola is a desi number with Hinglish lyrics sung by Rekha Bhardwaj, Shankar Mahadevan and Mohit Chauhan. In this video, we see Anushka Sharma flirting with Arya Babbar in desi-fusion style as daddy Pankaj Kapoor keeps butting in.
If you thought that the title track was crazy, you will find Oye Boy Charlie even quirkier and crazier. The entire lead cast, including Imran Khan, take to the microphone to sing this weird song at a karaoke party. The dance movements and lyrics are also funny and entertaining. But we still have one question: What are the African ladies (who are seen shaking their booty) doing at this party?
Guess we'll know only once we watch the movie! Meanwhile watch this video and tell us what you think about the song?