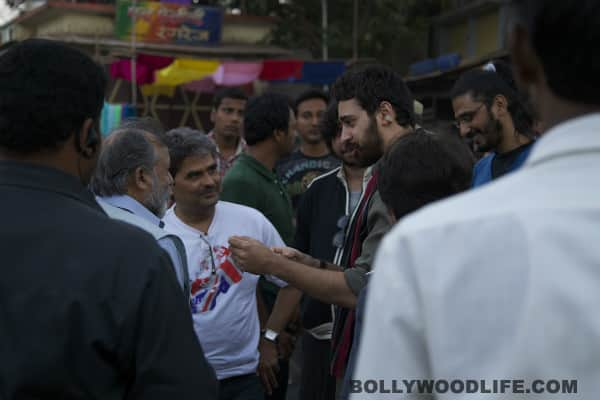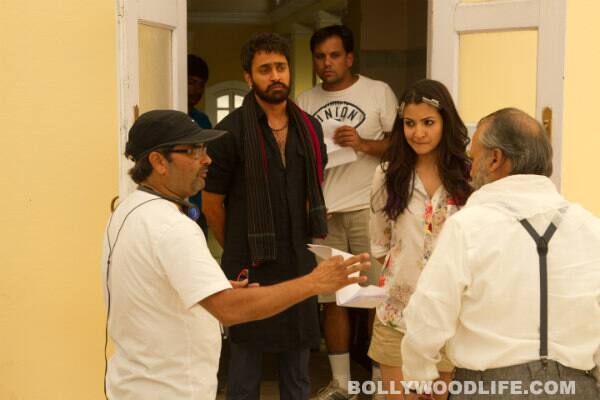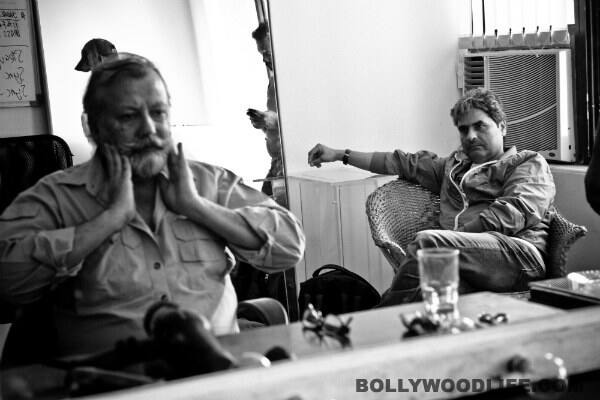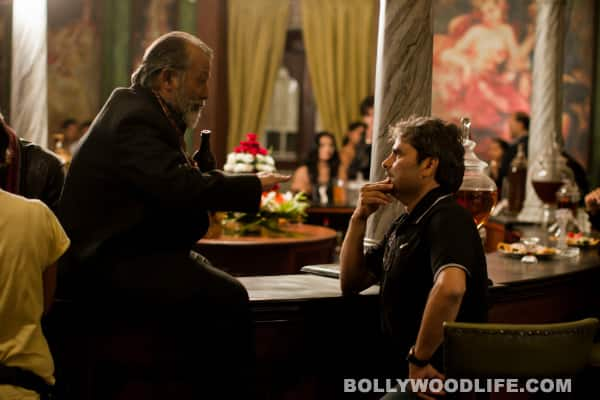 Vishal Bhardwaj is seen brainstorming with his actors on the sets of his forthcoming release
The pictures of Anushka Sharma, Imran Khan and Pankaj Kapur, racking their brains on the sets of Matru Ki Bijlee Ka Mandola, are quite interesting. And Vishal Bhardwaj's calm and composed demeanour is truly inspiring. Even though it's impossible to get a fair idea of the challenges the crew must have faced while making the film, these pics are enough to makes us believe that Vishal is one of those leaders who makes work extremely enjoyable for his team. To decode the thought process behind these visuals is all the more fun. There's this one still in which Vishal is seen in a contemplative mood and Pankaj is staring at the mirror fidgeting with his beard. We wonder what was going on in those ingenious minds.
In another image, Anushka is looking super cute with two clips sticking out of her hair and she's trying really hard to comprehend what Vishal is trying to say.
The stills pretty much portray the kinda passion the whole team has. We will wait to see Anushka's madness, Pankaj's powerhouse performance and Imran's Haryanvi banter…