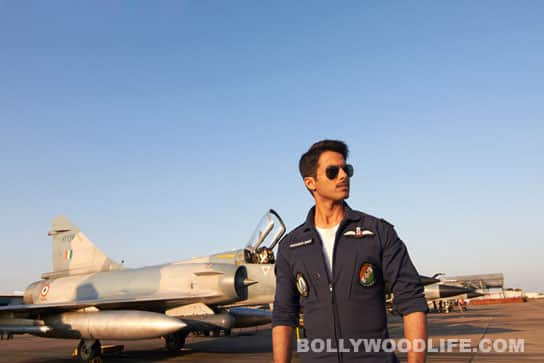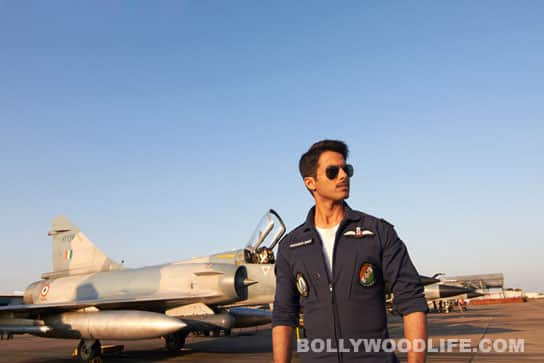 The actor manages a standout performance, one that should overshadow his Jab We Met role
It may be the first time Pankaj Kapoor is directing a full-length Hindi film, but he gets it more right than many who are seasoned in the craft. Mausam, the new release of the week, starring Shahid Kapoor and Sonam Kapoor, is not the perfect film, but is indeed most impressive, with fine work from everyone involved – the director, the actors, the cinematographer, even the music director (though he did have a little help from history with Abhi na jao chod kar and Ajeeb dastaan hain yeh). The story spans time, as all the press releases have said, as it describes the love story between Ayaat, a Kashmiri refugee girl (Sonam Kapoor) and Harry, an air force pilot (Shahid Kapoor). Significant events in Indian history define the ups and downs in this romance – the two young people stealing glances at each other, separation because of war, stolen glimpses of one by the other and their eventual, final coming together during, of all things, the Gujarat riots, occasionally tends to be jerky and contrived, but on the whole more interesting and absorbing than some of the plots that we have suffered through over the past few years. Shahid manages a standout performance, one that should overshadow the Jab We Met role, thank god! He could make us forget the handsome young Rajesh Khanna in Aradhana, if he was a little taller – but his height does not matter as he grows in power and acting ability with almost each scene. Sonam looks gorgeous, with kind of the same air that the old-world heroines had, but needs to learn to emote with the eyes rather than the mouth. A surprise and wonderful package is Aditi Sharma as Rajjo, the Punjabi girl in Shahid's life; it would have been good to see more of her. We saw the film once; and are thinking that maybe we need to see it again, if nothing else to watch the hero that Shahid has grown into!
Watch this space for Mausam full review!