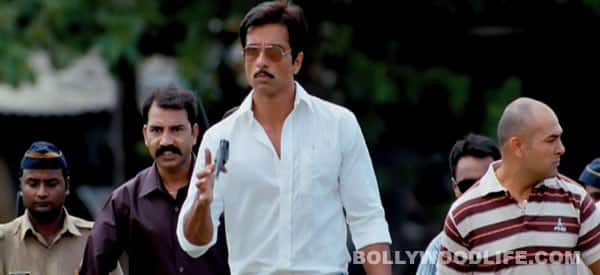 Sonu Sood and Naseeruddin Shah impress in this first glimpse into their latest action movie
Here's a hardcore action flick that seems more interesting than the much-hyped Tezz. Maximum stars Sonu Sood and Naseeruddin Shah as encounter cops who are at the forefront of the fight against the underworld gangsters. But they are not all white. They straddle a thin line between their duty and their aim to gain the power needed to control Mumbai, the Maximum City. Sonu looks cool and suave, and effortlessly convinces us that he can really wield a gun. Naseer, it seems, is going to play someone who is more hands-on in his approach than his character in A Wednesday. Don't miss Vinay Pathak as the oily, corrupt politician. The few glimpses we caught of Neha Dhupia made her seem enticing.
Impressive though the trailer is, you'll agree that it doesn't guarantee a great film. Didn't we see that happen most recently with Tezz? We can only hope director Kabeer Kaushik (of Sehar fame) succeeds in doing justice to his harsh subject.