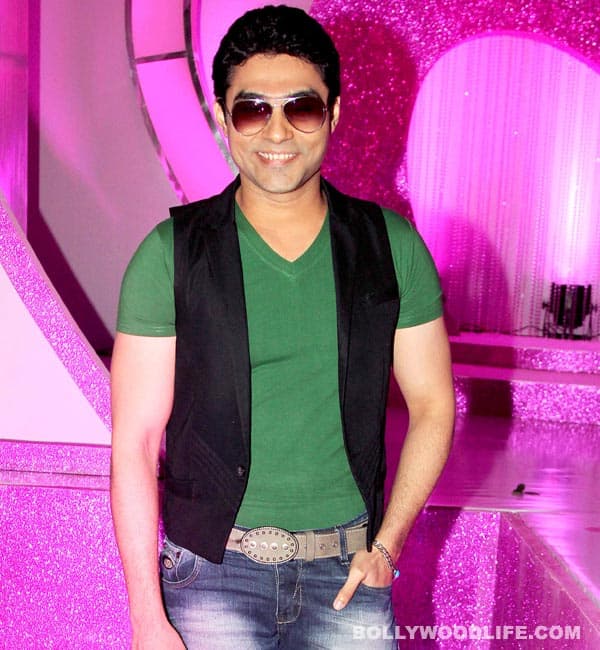 When it comes to taking honest opinion, actor Mazher Sayed always turns to his wife, actor Mouli Ganguly, who evaluates his work and tells him about his flaws without being diplomatic
"We discuss everything. She is a great critic of mine, she criticises everything – how I am looking, make up, gestures, and my dialogue delivery. She tears me to shreds," said Mazher.
But the actor listens to his wife only as long as her criticism is constructive. "I take it till a point. But when it increases and becomes negative, I stop… Critics make sure that you don't take your job for granted," said the actor who featured with his wife in successful show Kaahin Kissii Roz.
Mouli was seen as the antagonist in Kya Huaa Tera Vaada, a show about extra-marital affair. It went off air in May this year. Mazher and Mouli are also part of comedy play Pritam Pyare Pappuji.
Currently busy with the TV show Mrs. Pammi Pyarelal, Mazher ensures that he makes the most of the time he gets with Mouli. "The little time that I spend with her, I make sure that I spend most of it well. All said and done, understanding is the epitome in a relationship. She understands me. We do take out time for each other. We go out for dinner sometimes. We respect each other's work a lot and work is our priority. When the project finishes, we have enough time for each other," he said.
Mazher Sayed, who plays Ranjeet in Mrs Pammi Pyarelal, says slapstick comedy sometimes goes over the top, therefore, it is vital for actors to know where to stop. He himself is so energetic that his director has to restrain him.  "Slapstick does go overboard… but you need to know how to control it. The director has to control me as my energy level goes very high. The director is there and does a great job. When you know the character, you know till what meter you need to go," he said.
Various kinds of comedies are being aired on the telly. The actor feels that nowadays anything that makes people laugh and tickle their funny bone works with the audience. "It should be genuine and honest; not too much in your face kinda comedy. There is no formula for humour. It should just make people laugh," he added.
After doing serious roles for so long, Mrs Pammi Pyarelal is Mazher's first comic show. "I have never done comedy in 13 years. This is the first time. I had a lot of challenges. In the beginning, I was trying to see how the character will react and how I can connect with everyone else," he said.
To get under the skin of his character, Mazher watched a lot of funny movies. "Initially, it takes a little time to get used to and get under the skin of the character. I watched a lot of comedy films to get into it," he said adding that the show reminded him of Dekh Bhai Dekh. "My character is quite bizarre and amazing. It is quite different. I don't think anyone has played this kind of a character before where a man falls in love with another man. He is eccentric, he can be mad, crazy and these were the avenues I wanted to explore. The story is also very nice. It reminds me of Dekh Bhai Dekh days. I was an ardent fan of that show," he added.