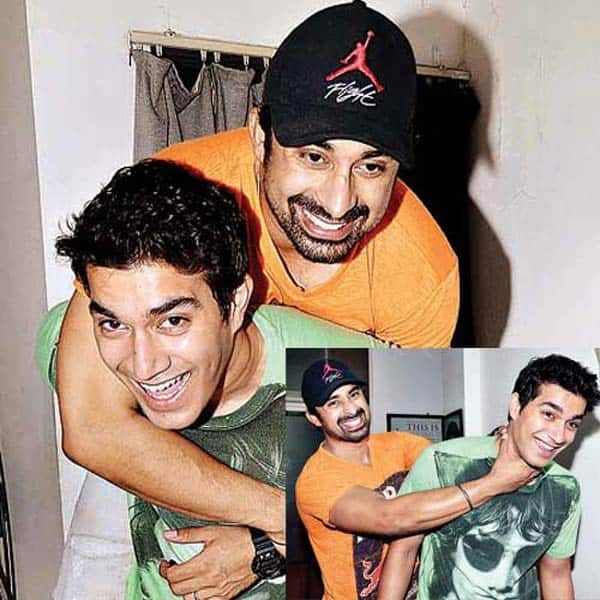 Rannvijay Singh will share screen space with his brother Harman, who makes his acting debut in Mango
Actor-writer and TV host and presenter Rannvijay Singh Singha and his brother Harman will be coming together for the first time in Abbas Tyrewala's next directorial venture Mango. Rannvijay plays a grey character —­ a Goa-based don. Harman, who makes his debut with his film, will be seen as an investment banker in this cat-and-mouse chase, rom-com whodunnit. The two brothers talk about the film, brotherhood and acting…
Mango is an unusual film title….
Harman: Mango is the hero of the film.
Rannvijay: Yes, it is as juicy, tasty and yummy as mango.
What's the film about?
Harman: It is unbelievably funny.
Rannvijay: It is a comic thriller, it keeps you curious, and as the story unfolds the audience will relate with every character.
How did Mango happen?
Harman: I had to be convinced to act in it as I have never acted before. I was almost forced by Abbas and Pakhi.
Rannvijay: Abbas is a close friend and wanted me to audition for one part in Mango. I was in Dubai. Then by the time I came back I came to know that he had convinced Harman for another part in the film.
How was it working together?
Harman: It was superb. We also have a home in Goa, so we spent a lot of time with each other.
Rannvijay: It was the best thing. We always look forward to be together so it was great opportunity for us. We bullied everybody else on the set. We discussed our work and future projects. Somewhere we bridged that five-year gap between us.
How did your parents react to Harman acting?
Harman: They are happy and feel that I got into acting because of Rannvijay. They would be very emotional to see us together in Mango.
Rannvijay: When I started working 10 years ago, they were very excited for first two-three years and then got used to it. But it's all over a new feeling with Harman now. I'm sure there would be water works when they see the film.
Did you have any creative differences?
Harman: Yes, sometimes for performance we did have a creative difference but we would criticise to get the best out of each other. And hug it out later to make up.
Rannvijay: There were no creative differences.
Story & Photos: DNA