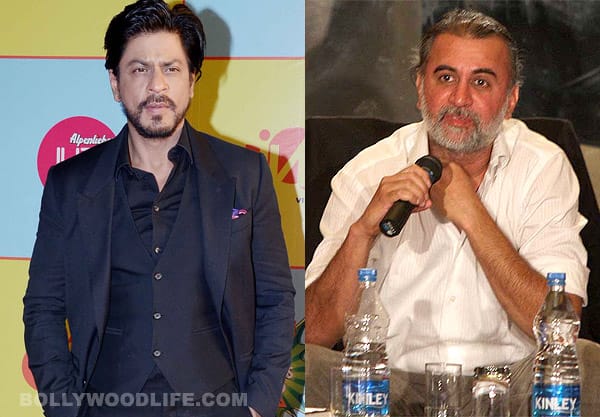 Bollywood's king of romance has a great sense of humour and doesn't shy away from taking a dig at sensitive matters – not even the Tarun Tejpal sexual assault case…
At a recent event held in New Delhi Shahrukh Khan was at his witty best. Everyone knows about the infamous Tarun Tejpal case, right? The former Tehelka founder-editor has been accused of sexually assaulting a junior colleague in a hotel lift in Goa. Tejpal is currently in the custody of the Goa police. And the well-read and better informed SRK could not resist taking a crack at the hassled journo, leaving all those who were listening, stunned.
As per a tabloid report, Shahrukh was as cheerful as ever and answered all questions at a conclave he was invited to speak at in his usual humorous manner. The actor was entertaining the crowd with dialogue from Jab Tak Hain Jaan when he indulged in a little harmless flirting with the interviewer. He apparently asked her if she was married and when she answered with a yes, he added that he hoped her husband wasn't watching the show. He went on to say that he would love to romance her somewhere outside the venue, but definitely not in a lift! Ahem! After a pregnant pause, he added, "No… no you are a journalist, not in a lift." LOL! Shahrukh didn't stop with that: "Adnan Sami's Lift Kara De song now has a new meaning," he added with his well known twinkle. SRK sure knows to keep people's eyes and ears glued to him, hai na? At first, we hear, the audience didn't know how to react to SRK's dig at such a sensitive issue, but after a stunned silence, everyone burst out laughing.
Shahrukh isn't someone who would do something just to grab headlines. So these remarks were certainly aimed at amusing the audience, with no intention of hurting anyone. While most actors would have shied away from even commenting on a subject like this, trust King Khan to come up with a witty crack! Now you know why we like this not so politically correct star!