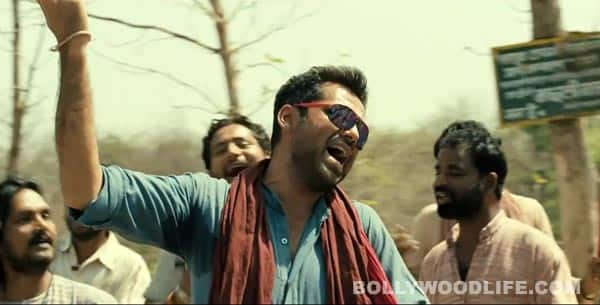 The director Chakravyuh defends the controversial 'Tata Birla' number from his film on Maoists
Filmmaker Prakash Jha, who is all set to come out with his film Chakravyuh, says that the song Mehngai containing the words Tata Birla Ambani aur Bata is not meant to disrespect anyone. He has also added that the producers have voluntarily put a disclaimer in the song.
"We have taken the song Tata Birla from the villages. This is their way of protest. When we think of the face of Indian industrialists, we think of Tatas and Birlas. We have no intention to show disrespect. We have also put a disclaimer voluntarily," he said at the music launch of the film held on Wednesday.
The song also allegedly maligned Mahatma Gandhi and Prime Minister Dr Manmohan Singh, portions which the censor board had asked the producers to delete. The number will finally be cleared but its remix version will not be passed.
Based on Maoists in the country, Chakravyuh stars Arjun Rampal, Manoj Bajpayee, Abhay Deol, Esha Gupta and Anjali Patil. The music of the film has been composed by Salim-Sulaiman.
Jha also elaborated on the story of the film saying: "The story is about two friends who are stuck in a situation due to their beliefs. They take decisions and it is tough for them to get out of it."
Chakravyuh is releases on October 24, 2012.