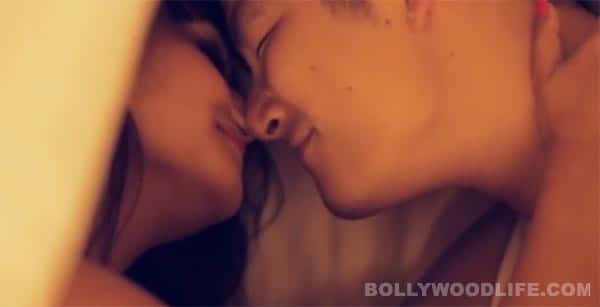 This song succeeds in setting a mood. Don't agree with us? Read on to know why we say so…
Meiyang Chang who shot to fame with singing reality show Indian Idol 3 had lost touch with singing coz of his acting and hosting career. However, the singer is back with a Punjabi number called Hanju with singer Neha Kakkar. Neha has sung Punjabi songs before; however, this was Chang's first attempt. The song depicts the agony of separation between couples. Besides lending their voice, Chang and Neha are also a part of the video. We tell reasons why we like the song!
# Despite being a Punjabi number, Neha and Meiyang's voice has an international feel that go well the urban visuals. Neha's voice emulates pain which goes with the theme of the song.
# The club mix allows one to let their hair down and swing to the electro tunes from this number. The music is fast and peppy. It complements the voice of the singers.
# The video is shot in a posh apartment with visuals of skyscrapers and a daunting metro city. The background suits the theme of the song and goes well with the music as well.
# The video looks extremely suave and stylish. Though a few visuals seem repetitive, overall it blends well with the music of the song.
Listen to the song and do let us know if you like the Punjabi number.