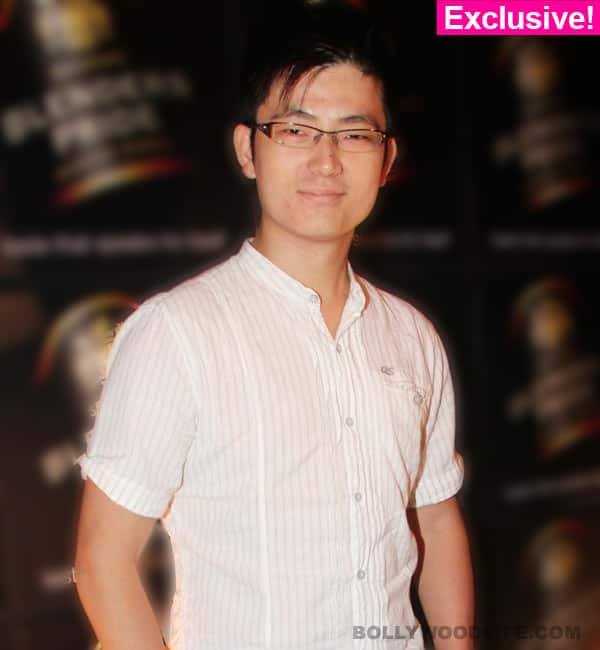 Dentist turned singer turned actor Meiyang Chang talks about his new show Pyaar Tune Kya Kiya
We first saw Meiyang Chang in Indian Idol 3 as a participant following which this dentist turned singer tried his at hand hosting and acting as well. After a roller coaster journey since Indian Idol, Chang along with Qubool Hai's Surbhi Jyoti will host a 13-episode series of Pyaar Tune Kya Kiya which will depict romantic love stories and passion of young lovers who take extreme steps to credit their love. In an exclusive interview to BollywoodLife, the Badmaash Company actor talks about his heart break, love life and his long time crush…
What is your new show Pyaar Tune Kya Kiya all about?
Pyaar Tune Kya Kiya is about all things that can go wrong in love. The focus in this show is more on the criminal element of love. It is about the steps one takes when he or she feels cheated or heartbroken. Often when we fall in love, we either tend to do great things or bad things. Pyaar Tune Kya Kiya focuses more on the bad things that one does when in love. Surbhi Jyoi and me are the narrators of the show. She will shoot separately for her portions and I will for mine.
Why are you doing this show?
There are quite a few reasons. One being, this is something new. I haven't done something like this before. Secondly I am very close to Vikas Gupta who's producing the show. I have also worked previously with them on MTV Webbed and one episode of Yeh Hai Aashiqui on Bindass. So I have experimented a little with this format in the past and have enjoyed the experience.
What message is the show trying to convey?
There is no particular message that the show is trying to give. It's not a preachy kind of a show nor are we giving any solutions. It is depiction of real life events and without being preachy we are just leaving it for the audience to think over it. We are trying to make them aware about certain instances.
Vikas Gupta has made Gumrah which concentrates on the criminal aspect of love while Yeh Hai Aashiqui was glorifying love stories. So is Pyaar Tune Kya Kiya a combination of both?
May be it is. Actually if you see MTV webbed even that is more on the lines of Gumrah, again concentrating on the criminal aspect of relationships. So yes there are elements of certain shows. I think Vikas specialises in human relationships and this is something he does really well.
Do you think comparisons with other shows may work against Pyaar Tune Kya Kiya?
You know basic team is the same, so the working style and the way things are scripted as well as executed will be very similar. However, in Pyaar Tune Kya Kiya you will see new actors and fresh scripts with different twist. I agree that there will be similarities but our only attempt is to portray the show as differently as possible. Also, I think me and Surbhi have a certain youth connect so youth will also sympathise with the show.
Since this is a love based show, will we get to see your experience in love on the show?
(Laughs) No not on this show for sure, because my love stories haven't had any criminal elements by far. Nothing of this sort has happened with us in our personal lives however it's nice to see such things which others have done. Mostly because it gives you a certain kind of learning as well as one is thankful for being lucky to not have experienced such situations in our own lives.
Tell us something about your personal life. Are you dating anyone?
Right now am single and very happy about it. I am concentrating on work and not looking for a relationship and I am enjoying the way it is. But when I was in love (with Monali Thakur) I think it was a very beautiful experience and it made me a much better man. Of course things didn't work out ultimately but it was a very beautiful phase of my life and I believe everybody should experience love.
Have you seen Monali's (Thakur) film Lakshmi?
Yes I have seen the film and I really loved it. I think it was very brave for Nagesh Kukunoor to make a film on such a taboo subject. I think everybody did a great job in the film, however Shefali Shah and Monali were fantastic, they were brilliant.
Tell me something about your Temptations tour with Shahrukh Khan.
Temptations has been going on since years now and I was very fortunate to be approached to host the tour and also sing songs. We began in October 2013 which went up till March 2014. We travelled across Dubai, Malaysia, Australia and New Zealand. There will be more tours coming up again and obviously to be associated with anything that has Shahrukh Khan in it is by default is a very big deal. For me besides sharing the stage with him, it's also about what we can learn from him. His complacency despite his energy levels, enthusiasm and business sense is something one should learn from him. Moreover, his showmanship, his interaction with the people as well as his humility in spite of being such a huge star, is something to learn from.
You shot for an ad with Chris Gayle and Purab Kohli, how was the experience?
Though I had met Chris Gayle during IPL, this was the first time I was meeting him personally and he turned out to be a very cool guy. He was open and frank in his conversation which was very good but also scandalising at times. So we had a lot of fun. We shot a music video as well which is now there on YouTube. Purab and I share this joke that we portray best friends on screen, however, we should also be best friends in real life, but honestly we don't meet often because he lives in Goa and both of us are working throughout the year so it gets a little difficult. I am happy that he is participating in Jhalak Dikhhla Jaa, and since I too have done it in the past, we now have a common topic to talk about.
Earlier you used to be very calm and quiet, however over the years we have got to see the fun and chirpier side of you. So has this image change been a conscious decision or has it inherently developed over the years?
See when I was in Indian Idol I was more of an introvert. I was also very diplomatic when I spoke, even today I am like that. However, I am much more open now as a person and the credit for this should go to my work. When I took up hosting in Indian Idol 4, people began to notice the fun side of me, that was may be because I was very excited to be there. Also, then there was IPL, Badmaash Company, Jhalak Dikhhla Jaa and India's Got Talent. So it is conscious as well as natural, and it ultimately helped.
Are you satisfied with your career?
I am satisfied but I am not content. Actually I began very late also I switched my career. I would say till 2011 it was a roller coaster. Post that things have slowed down, but overall if am looking at it, I am very happy with the journey that I have but I am not content because I want to do a lot more work.
What songs are you working on at the moment?
Music is what I started off with so I wanted to do my own songs whether playback or independent. So I began with independent compositions. By co-incidence two songs happened at the same time which was a good experience. Kuch dino se was my first single. It's a nice soft philosophical number. Then came Hanju which was my first Punjabi number with Neha Kakkar. So I think it's going pretty well.
Singing, hosting or acting. If you had to choose one from these what will it be?
I think actors earlier used to sing and act both, so I would choose that combination. That would be my priority.
Is there any Bollywood heroine you'd like to romance on screen?
Oh, Deepika Padukone. I have had a huge crush on her since she was in Bangalore. I was in Bangalore then doing my dentistry. Of course over the years she has become a super star. Also she has become hotter and sexier but then there is certain simplicity that hasn't gone out of her. I think that combination of being hotter, sexier and yet simple is a big turn on. So yes I would definitely want to romance her on screen.
So what's next post this show?
Right now Pyaar Tune Kya Kiya is taking up most of my time. However, I am discussing a couple of other projects. One might take off in January, it's a film project. It's a very tragic and a comic character. Also, my friend Chandan Roy Sanyal is planning to make a film someday and we are talking about it. It's not a mainstream film but has a very interesting concept. So that's something I am looking forward to. Also, Temptations tour will come back again and then there is post production and dubbing of another film that I have just finished. So that's currently on the platter.