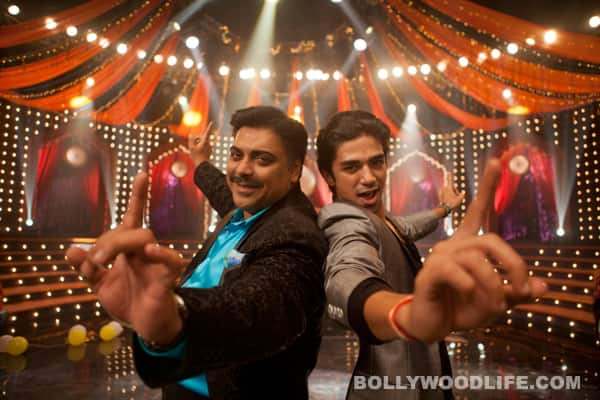 Music: Sachin Gupta
Lyrics: Kumaar
Singers: Mika, Yo Yo Honey Singh, Jaspreet Jasz, Shalmali Kholgade, Manake, Sonu Kakkar, Diljit Dosanjh, DJ Shadow, DJ Raamji Gulati
From being an independent songwriter to becoming a composer for films, Sachin Gupta has been trying to make his presence felt in Bollywood. He pins all his hopes now on his first full-fledged Bollywood film music album, Mere Dad Ki Maruti, produced by Yash Raj Films. This one, featuring the biggest names in the Punjabi music world like Mika, Yo Yo Honey Singh, Diljit Dosanjh and others sounds like a typical bhangra collation.
It opens with the most popular song – Punjabiyaan di battery, a high octane number sung by Mika and Yo Yo Honey Singh who have collaborated for the first time to make a track guaranteed to get your batteries charged. Kumaar's wisecracks continue in Main senti hoon, another peppy Punjabi number with Jaspreet Jasz and Shalmali Kholgade that will certainly make you groove.
Haaay has been composed and sung by one of the biggest music producers in the world of Punjabi music – Panjabi MC, the man behind the worldwide smash hit Mundian tu bach ke. Sadly, Haay overdoses on the rap and hip-hop pattern resulting in a dull song. The fourth number, Hip Hip Hurrah (not hurray!) sung by Sonu Kakkar has some insane lyrics like Jab hilegi meri hip karega hip hip hurrah, but her vocals and some livewire arrangements help it remain interesting. The title track of Mere Dad Ki Maruti has a prominent name attached to it: Diljit Dosanjh of Punjabi music fame. This groovy techno-folk Punjabi number is quite hummable. The album ends with a special number – Mere dad ka mash up, mixed by DJ Shadow and DJ Raamji Gulati, with some extra Punjabi tadka for fun.
Overall, the Mere Dad… soundtrack is meant for true Punjabi bhangra lovers (all the songs sound more or less similar), especially the rich spoilt brats who love to play loud music in their cars. Despite sticking to a single-genre, Sachin Gupta delivers the goods in his Marootti!
Rating:
out of 5
Reviewed by Dhiren Trivedi
* Poor
** Average
*** Good
**** Very good
***** Excellent