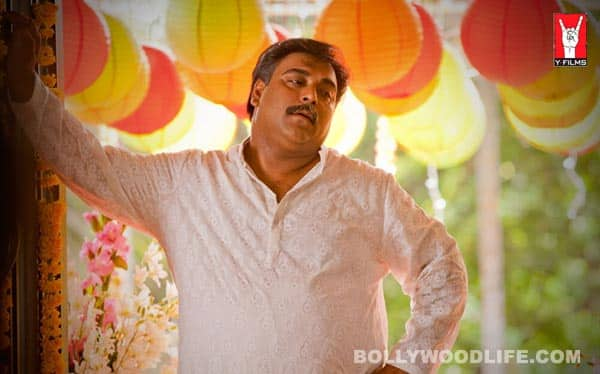 We came across this still from his upcoming movie and couldn't help but wonder what's wrong with Ram…
Ram Kapoor, who is popularly known as Golu Uncle by his small screen fans, is looking so… umm…lost in this image, ain't he? Perhaps he is suffering from a nasty hangover. Quite possible, no? Looks like 'coz of the oh-so-many changes happening in his onscreen life as Ram Kapoor in Bade Acche Lagte Hain and the fact that in Mere Dad Ki Maruti, his nikamma son loses his favourite car, Mr Kapoor couldn't resist that one patiala peg.
Little did Mr Ram know that he would end up looking like this after drowning his sorrows in the jaam. Tch, tch. But while we know that a shot of lime would do loads of good to this lost soul battling a hangover, concerned birdies chirp that Ram's problems run deeper. And so, along with the image came a tag line – He (Ram Kapoor) is not happy.. Talk to him and try to make him smile!!
So we wonder what could make our cuddly Kapoor smile. Getting his Maruti car back, or an evening well-spent with Pihu from BALH?