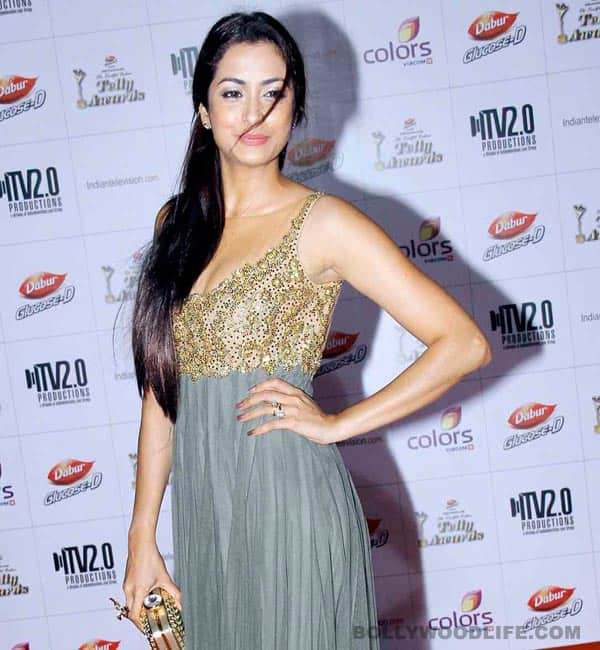 After being cheated and tricked by her good-for-nothing husband, Shraddha Shergill has learnt a valuable lesson and decided to move on
Meri Bhabhi's Shraddha (Kanchi Kaul), after being duped for the second time has finally decided to end her marriage. She tells her family that she's made up her mind to seek a divorce. The very supportive Shergill family immediately gets into action mode and looks for a lawyer – enter Madhura Naik.
Well it's a nice change to see that there's no knight in shining armour to rescue the damsel in distress. Instead it's a woman coming to her aid. Madhura enters the show as Shraddha's lawyer and helps her to win the case. However, it seems we can't just write her off as the lady with a halo. Apparently, Madhura has a secret agenda behind entering the Shergill family – Anand Shergill (Vipul Gupta).
If rumours are to be believed, Madhura will be bringing in a twist to the story. She will be the third wheel to Anand and Kittu's (Esha Kansara) love story. So is she the saviour or is Madhura playing lion in a sheep's skin?
To find out, keep watching Meri Bhabhi on Star Plus…