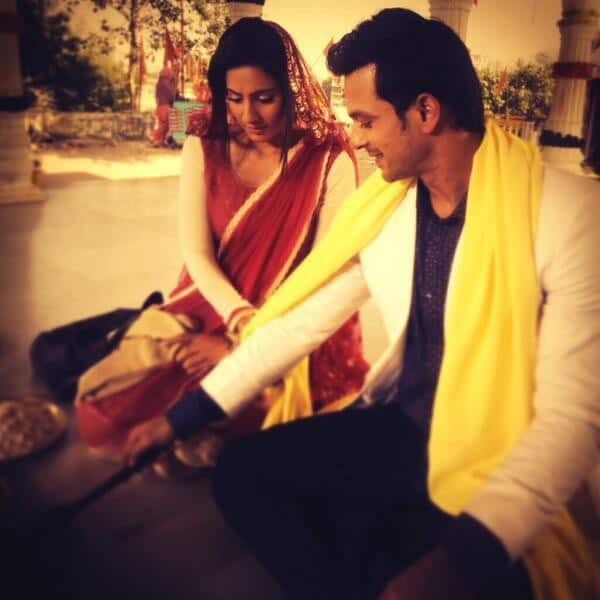 They sacrificed their love for the sake of their family, but are not happy with what they did
Kunal (Ravish Desai) and Shraddha (Kanchi Kaul) love each other, but when their relationship broke his sister and her brother's marriage they took a step back.
Kunal has vowed that he will never try to meet or talk to Shraddha. Seizing this as a golden opportunity, his mother Kaamini (Shweta Gautam) fixes his marriage with another girl. Kunal agrees to the alliance in order to retain some peace in the house. When Anand (Vipul Gupta) sees Shraddha and her son Dhruv upset and crying for missing Kunal, he realises that he did the wrong thing by separating the couple.
He immediately gets in touch with Kunal's father and explains the situation and suggests that they should get Kunal and Shraddha married. When Kunal's father asks him if he still loves Shraddha, he reminds his dad about his promise and tells him to let it go. His dad then drags him to the Shergill house and asks for Shraddha's hand in marriage for Kunal.
Now we know this was to happen sooner than later, but what shocked us was that everyone fixes the marriage without telling Kaamini. How long will they be able to pull this secret, we are not sure. But now, nothing will stop Kunal and Shraddha from uniting.
Looks like their love indeed survived the test of time and relationships. It would be a very emotional moment in the Shergill family and a lot of happy moments. Once the couple realises that they are marrying each other, Kunal makes plans for his first Valentine's day with Shraddha.
Keep watching this space to know more about their February 14 plans…