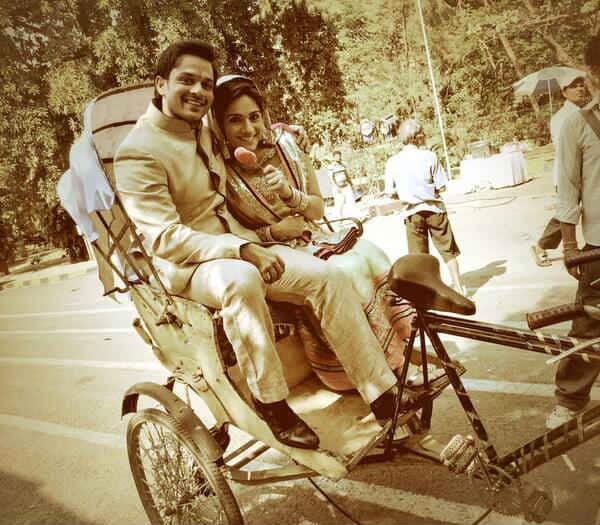 The couple has finally received their family's blessings, but it nowhere means their troubles are over
The Shergills and Shrivastavs have finally come to their senses and accepted Kunal (Ravish Desai) and Shraddha's (Kanchi Kaul) love. They've have given the couples their blessing and started preparing for the big fat Punjabi wedding.
The first guest on list will be Colonel Zoravar Shergill's (Kanwaljit Singh) sister aka Bua, played by Kiran Juneja. Now Bua belongs to the old school of thoughts. While she will reluctantly accept the idea of Shraddha marrying again, she will be extremely suspicious of Kunal.
Bua will constantly try to find something wrong with Kunal 'coz he agreed to marry a divorce and mother of a child. According to her, no man in their right mind will agree for such an alliance. Once Kunal's mother Kaamini (Shweta Gautam) and Bua come face to face, they may join force to break the couple, so we hear.
However, until then the wedding preparation are in full swing and there will be lots of dance, music and drama to be seen. Keep watching this space for more news on Meri Bhabhi.