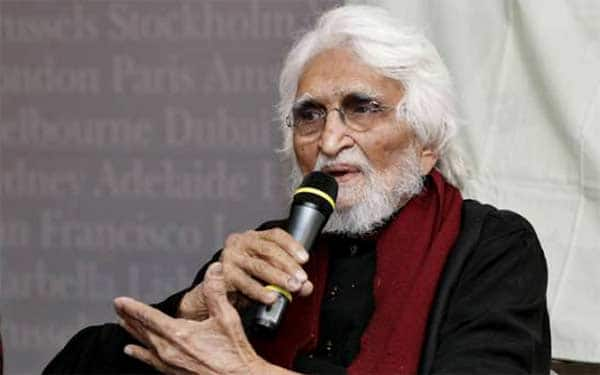 Buzz is that the late artist's biopic by Barkhaa Roy has landed in some legal trouble
Not so long ago, there was a buzz that yesteryear star Reena Roy's sister, Barkhaa Roy was working on a biopic on MF Husain's life. Now we hear that Husain's younger son Owais has issued a legal notice to Barkhaa and the creative director of the film, Bhavna Sresht regarding the release of the film. According to the notice issued by Owais' company- The MF Husain Estate, the filmmakers are planning to release the film without the company's permission. The MF Husain Estate is solely authorized to deal with any activity that is related to the controversial painter's life. Hence, the company restrains Barkhaa and the other filmmakers from producing, directing or releasing the film.
Uh-oh! So how did Barkhaa react to this? Well, Barkhaa had taken permission from Husain's elder son Shamshad for the film. She says, "This notice is baseless. I made the film only after getting a No Objection Certificate (NOC) from Shamshad." As per the notice, Shamshad has granted permission to feature Husain's lifestyle along with interviews of friends and people associated with him.
Well, we hope Barkhaa's film on Husain's life gets out of this trouble and is released soon. Fingers crossed till then.