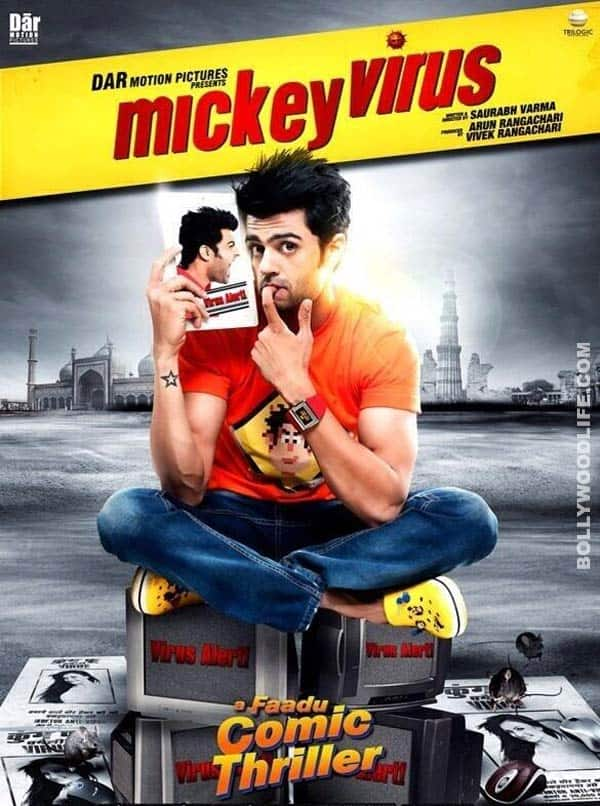 The television host turned actor is as entertaining on silver screen
Our critic Rashma Shetty Bali is watching Mickey Virus in theatre right now. She has sent her first impression about the movie. Here is what Rashma says, "Mickey Virus (Manish Paul) a street smart, lazy Delhi boy, and a harmless computer hacker is sought after by the Delhi police to help them track a group of dangerous hacker gang Bhram. This unambitious boy-man is happy doing vellagiri with his set of friends Chutney, Floppy and Pancho who is happy creating viruses while sitting at his mother's grocery shop. Mickey finds his dream girl in a vegetable market shopping – enter Kamayani George (Bigg Boss 7's Elli Avram). The film's premise is explained by one of Mickey's own dialogues in the film 'ek alsi aadmi ko jab ek mushkil kaam dedo na toh woh asaan tareeka dhoond hi leta hai.' That's how Mickey manages to get access in 60 seconds into the notorious Bhram gangs' multiple firewalls securing the website.
Spiced with some fun Delhi lingo, Punjabi tadka, geeky gizmo oneliners, cool message T-shirts, and an Aamir Khan (in Talaash) look-alike cop Manish Chaudhary, and heartwarming, funny cop Varun Badola – Mickey Virus entertains despite its flaws. But will it be an ultimate entertainer? Do Manish Paul and Elli Avram announce their arrival in Bollywoood with their debut. Watch this space for full review!